September Newsletter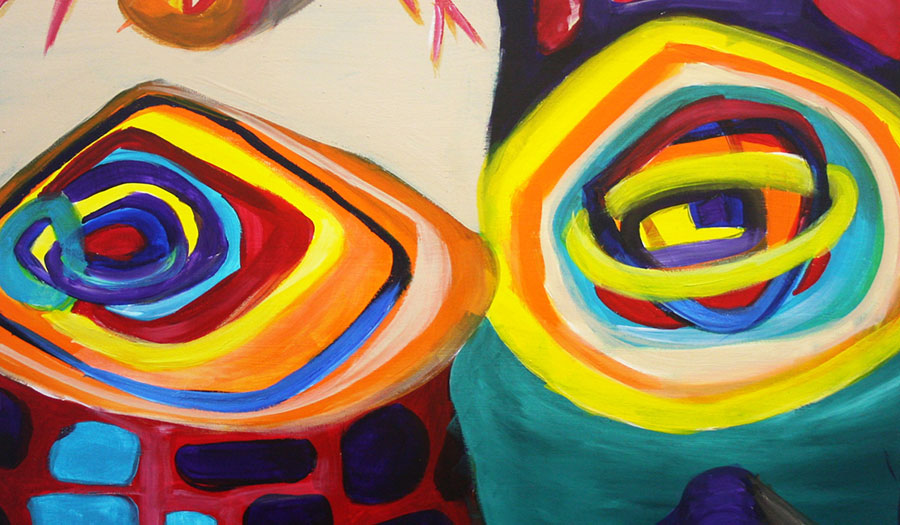 Sorry Business
"August / September has been a time of great change and transition with the passing of significant leaders in the First Nations and Colonial Communities. It is our way during times of Sorry Business to extend respect, empathy and compassion to those affected and that during that time all bets are off regarding historic slights and wrongs between parties and that hostilities be suspended. We extend our condolences to all affected by our recent losses and say Sorry as a way of opening up the channels for healing when the time of mourning is done."
Anniversaries
"We turned 7, having begun officially on Sunday August 31 2015 at Boggo Road Gaol. We had 350 guests turn up on a pouring rain night. Birrunga had produced a 43 piece collection of cultural works that comprised his first ever showing. One half of the venue had no roof and the other half leaked like a sieve. This is how Birrunga learned to curate. We hired the space for 1 month and based on the foot traffic we attracted were extended 9 times. That was the beginning of where we are now."
---
IITOQ
IITOQ was formally recognised by the Queensland Government in 2021 as Queensland's first State-wide Indigenous Tourism Peak Body.
We'd like to thank our partners K&LGATES for formalising our relationship and acknowledge their generosity and expertise in supporting IITOQ.

---
Testimonial from ARUP's Importance of Place Workshop
"Arup's regional leadership team had the pleasure of participating in the Importance of Culture and Place workshop run by Birrunga Wiradyuri. Throughout the engaging session, Birrunga brought energy, humour and was able to create an environment for people to learn, reflect and share through the concept of 'place'. In the weeks following the session, attendees continue to talk about the impact of the experience and the stories Birrunga shared.

Overall, an excellent investment for any corporate workplace wanting to engage with First Nations culture. Thank you to Birrunga and his team for making this session possible."
---
New Menu:
Our ardent staff at Birrunga Gallery have poured their heart and soul into a new spring menu for Brisbane to revel in. Savour the culinary experience either in the comfort of your own space through or catering services or let our impassioned staff serve you in the restaurant.

Birrunga Gallery continues to work closely with local Indigenous Australian businesses to showcase the unique local flavours such as quandong, rosella, bush tomato, saltbush and sea asparagus. Our chefs have achieved such an encompassment of native flavours through drawing upon Local Indigenous Australian Business such as Towri Sheep Farm in Brisbane's outer west. Towri Farm's fresh produce is essential in creating our new Artisan Cheese Board, one of the many dishes to be on our new Spring Menu. Proudly showcased throughout the New Spring Menu are local suppliers such as Brisbane's only Urban Mushroom farm, Little Acre Mushroom Farm which guests can experience New dishes such as Loaded Little Acre Porteblla ; Artichoke and quinoa stuffed mushroom with shaved Pecorino Romano and roasted macadamia dukkha."
---
Birrunga and Kane both chosen as Finalists for the Brisbane Portrait prize