Birrunga Gallery and Dining Spring Menu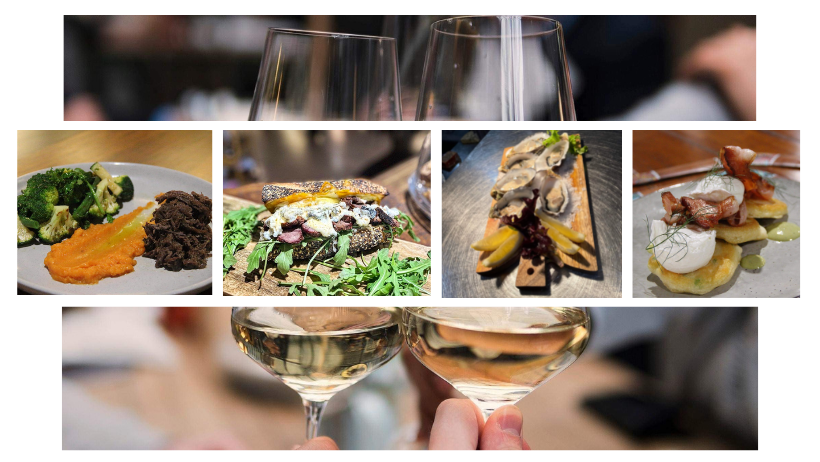 The team downstairs at Birrunga Gallery and Dining have been working exceptionally hard to bring you a new sea of culinary delights with the changing of the weather. This season at Birrunga you can experience not only our new Spring Menu, including a new Lunch menu, but also a refreshed wine list that is as ever-changing as we are. Below are some beautiful words by our Events & Catering Coordinator to bring our new Spring offerings to life, and hopefully entice you to come in and try them for yourself.
"Our ardent staff at Birrunga Gallery have poured their heart and soul into a new spring menu for Brisbane to revel in. Savour the culinary experience either in the comfort of your own space through or catering services or let our impassioned staff serve you in the restaurant.
Birrunga Gallery continues to work closely with local Indigenous Australian businesses to showcase the unique local flavours such as quandong, rosella, bush tomato, saltbush and sea asparagus. Our chefs have achieved such an encompassment of native flavours through drawing upon Local Indigenous Australian Business such as Towri Sheep Farm in Brisbane's outer west. Towri Farm's fresh produce is essential in creating our new Artisan Cheese Board, one of the many dishes to be on our new Spring Menu. Proudly showcased throughout the New Spring Menu are local suppliers such as Brisbane's only Urban Mushroom farm, Little Acre Mushroom Farm which guests can experience new dishes such as Loaded Little Acre Porteblla ; Artichoke and quinoa stuffed mushroom with shaved Pecorino Romano and roasted macadamia dukkha.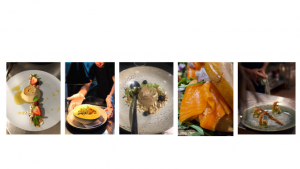 It is so much more than a menu creation, the ingredients used in the kitchen have a profound cultural attachment to our chefs and customers that walk through our front doors. Birrunga Dining strives to tell a story of respect and acknowledgment to Country/Native Lands from which the ingredients are attentively and respectfully sourced from. Through the opportunities offered within the walls of Birrunga Gallery and Dining, we proudly boast of a training ground for the next generation Indigenous hospitality professionals.
The bespoke and intimate dining experience has created a platform where native and organic local produce can shine; Thus, achieving a conduit that introduces guests to an incomparable cultural experience.

The real journey however begins before a morsel has touched your lips, with the Gallery walls proudly exhibiting a spectacular cultural platform for First Nation artists to expose their experiences and stories. Leaving the viewer to witness a chronicle of cultural significance of incalculable worth. With great anticipation and open arms, Birrunga Gallery welcomes you to share the launch of our New Spring Menu, to be enjoyed by all Meanjin and further!" – Amber Reid, Events & Catering Coordinator
  As for Wine…..
Our new wine menu boasts an all Australian and New Zealand selection (except for our La Tonelle Rose from Provence, France of course) of boozy wonders from renowned vineyards in the Barossa Valley, McLaren Vale, Macedon Ranges, Margaret River and more! So, please join us for a Rock Gully Reisling or a Dolcetto Chilled Red now that the weather is heating up, so you can cool down while taking in our beautiful gallery.
We look forward to seeing you!