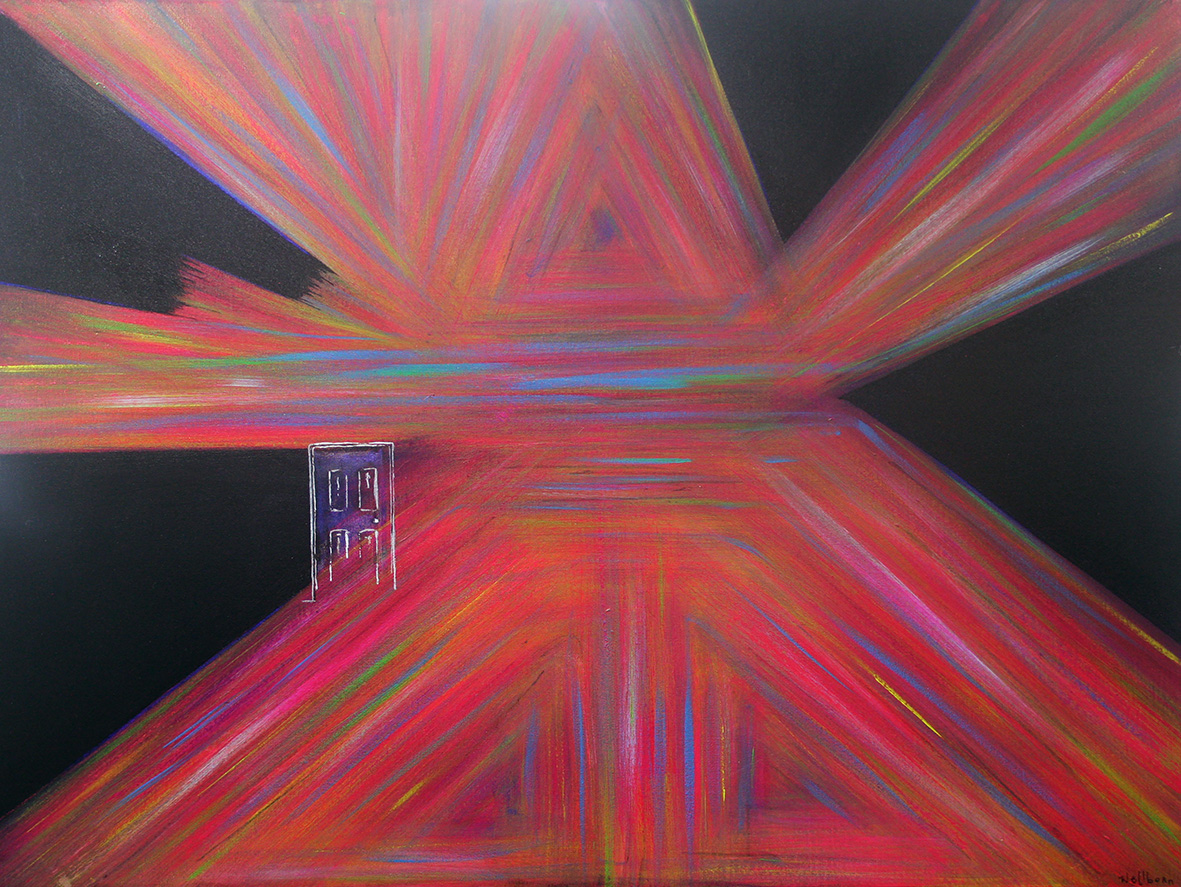 WELLBORN
Release
2022
mixed media on canvas
95 x 120cm
In a single moment I did not know whether to be emphatic or scared.

Was the moment a sign? Or was I tragically falling into a deep stated psychosis to which I may never return?

The very moment escapes me. The overpowering and 'o so heavy weight of the moment, I could do nothing but weep uncontrollably.

Was something happening? Was I ok? Was this normal? Was I going to come out the other end? Not one of these questions stripped me of the magic of the moment. Although very present in my mind during, they never pulled me away from it.

I chose to fall into it, and let the heavy weight of my Ancestors flow through me naturally.

The colors lit up my entire consciousness, my body warmed in a way I had not experienced before and I felt safe!

Images continued to flash through my mind and phrases continually blew past me saying "yes" and " it is time, let go".

30 minutes later once the moment finally ended I felt an overwhelming amount of mental energy, of almost complete certainty that I was on the right path and that it was true, my Ancestors were with me, I simply had to open the door to let them in.

We are often all faced with such moments in life, whether they be cultural or otherwise. One way or another we are often faced with the choice, of whether we open the door to the unknown or we spiral around in uncertainty for the remainder of our time. My journey is just at its beginning, and these moments will be plentiful, but I have chosen to open the door to this journey and due to such a decision, I can now see the beauty that lies beyond.