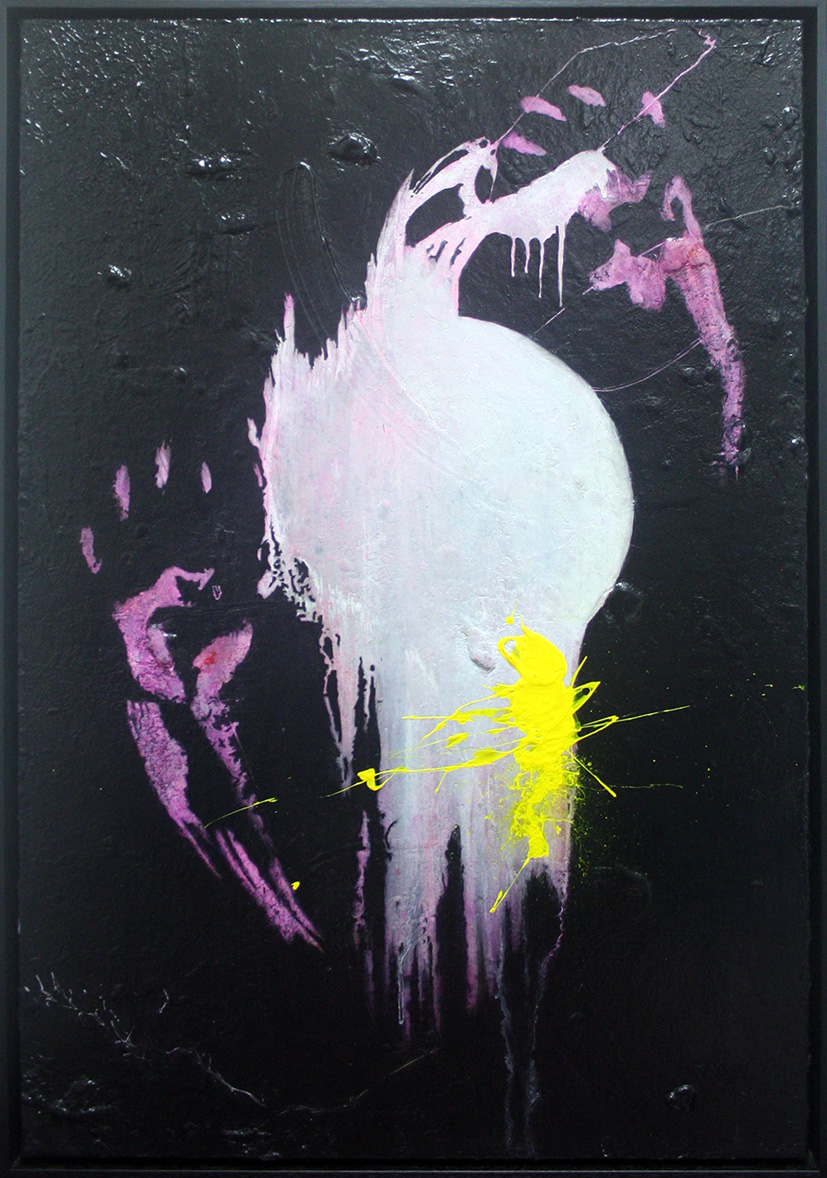 WELLBORN
Painting
2022
acrylic on framed canvas
60 x 90cm
To tell a story in a moment, to own that moment and build on that moment.

When I went into this piece I went in with intent, it was to express my immediate emotions towards Reconciliation in Australia. No structure, no design, just my feelings in that moment.

From this painting I was able to move through this emotion to discover the message I wanted to convey in further works.