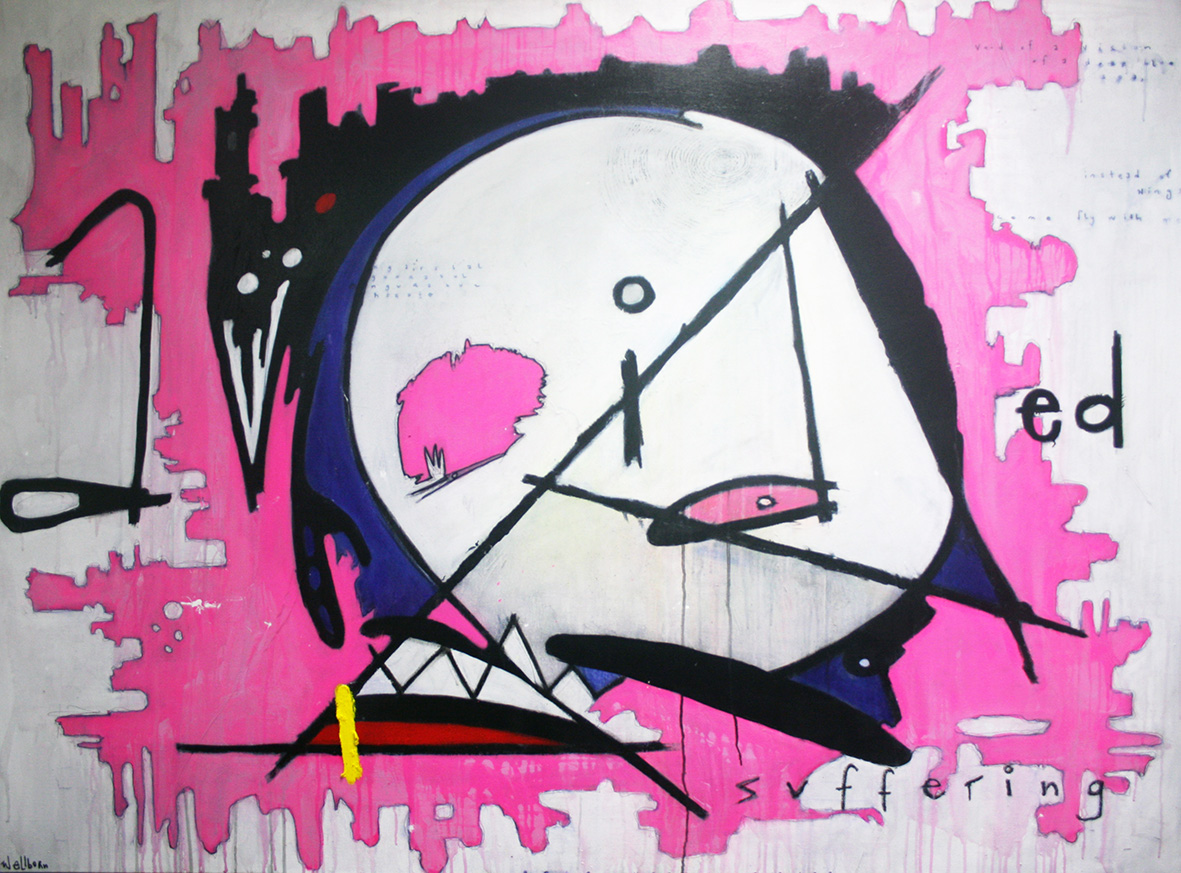 WELLBORN
Our
'Avoided Suffering'
2022
mixed media on canvas
120 x 160cm
We often will find reasons to not confront truth, history, pain. Almost to feel as though if we simply avoid the true suffering of a moment we can simply convince ourselves that the moment isn't at all.

This piece represents the designed abstraction that we surround ourselves with to justify our avoidance of moments and truths, a privilege soo many do not have.

In search for the feelings created from a moment, we often avoid the feelings that created it.