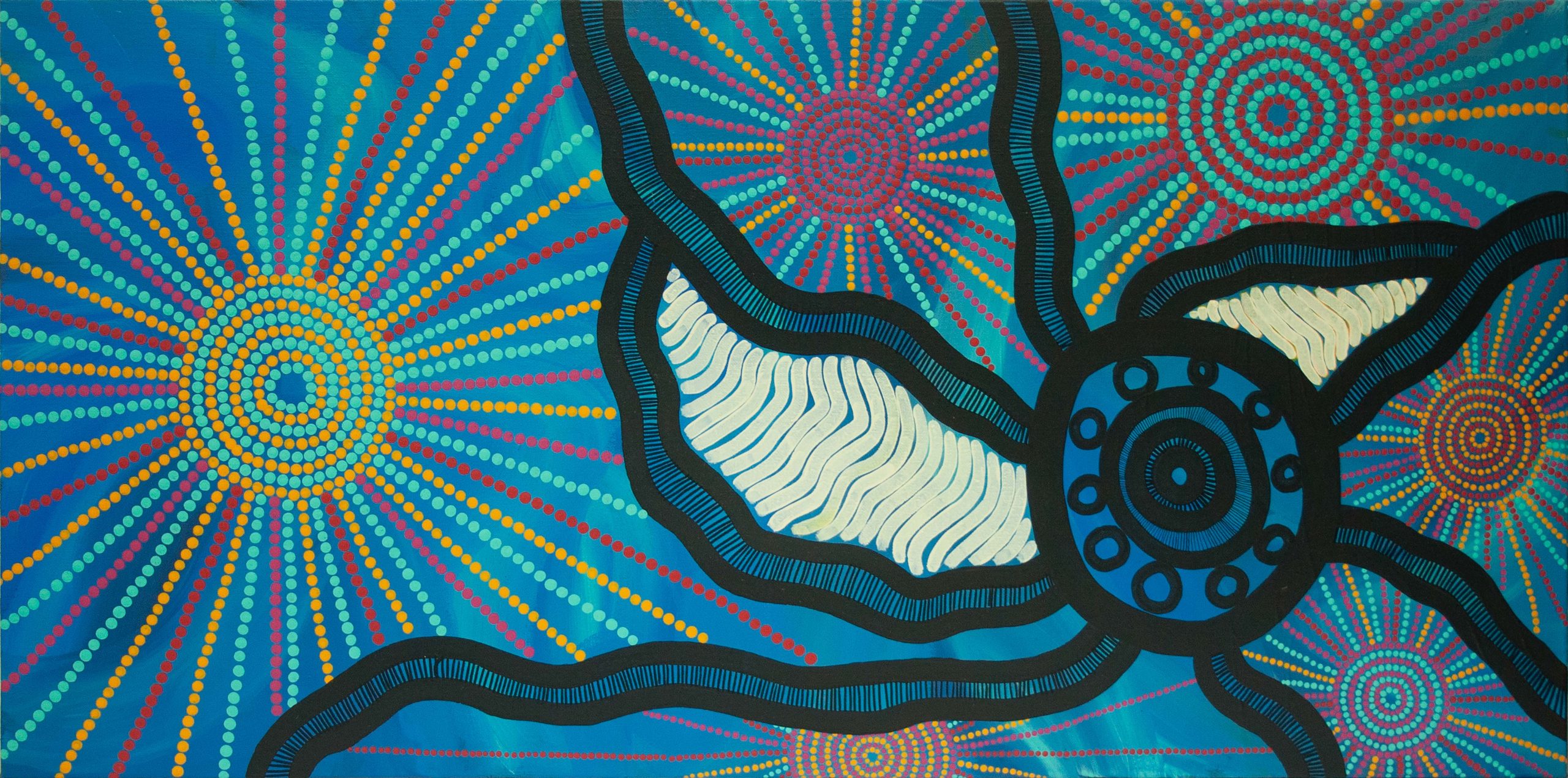 Tiesha Martin
Spinout
2023
acrylic on canvas
46 x 91.5cm
In this piece when I thought of spinout, I couldn't
help but think of an uncle telling me about how
wonderous the world is and how we just look past
everything in our daily lives. Everyday our ancestors
communicate with us, and we should take notice of
when they are. In this piece I drew our eye and the
connections we make each day to each experience
that occurs. The colours I chose were colours my
family thought of when they thought of me.