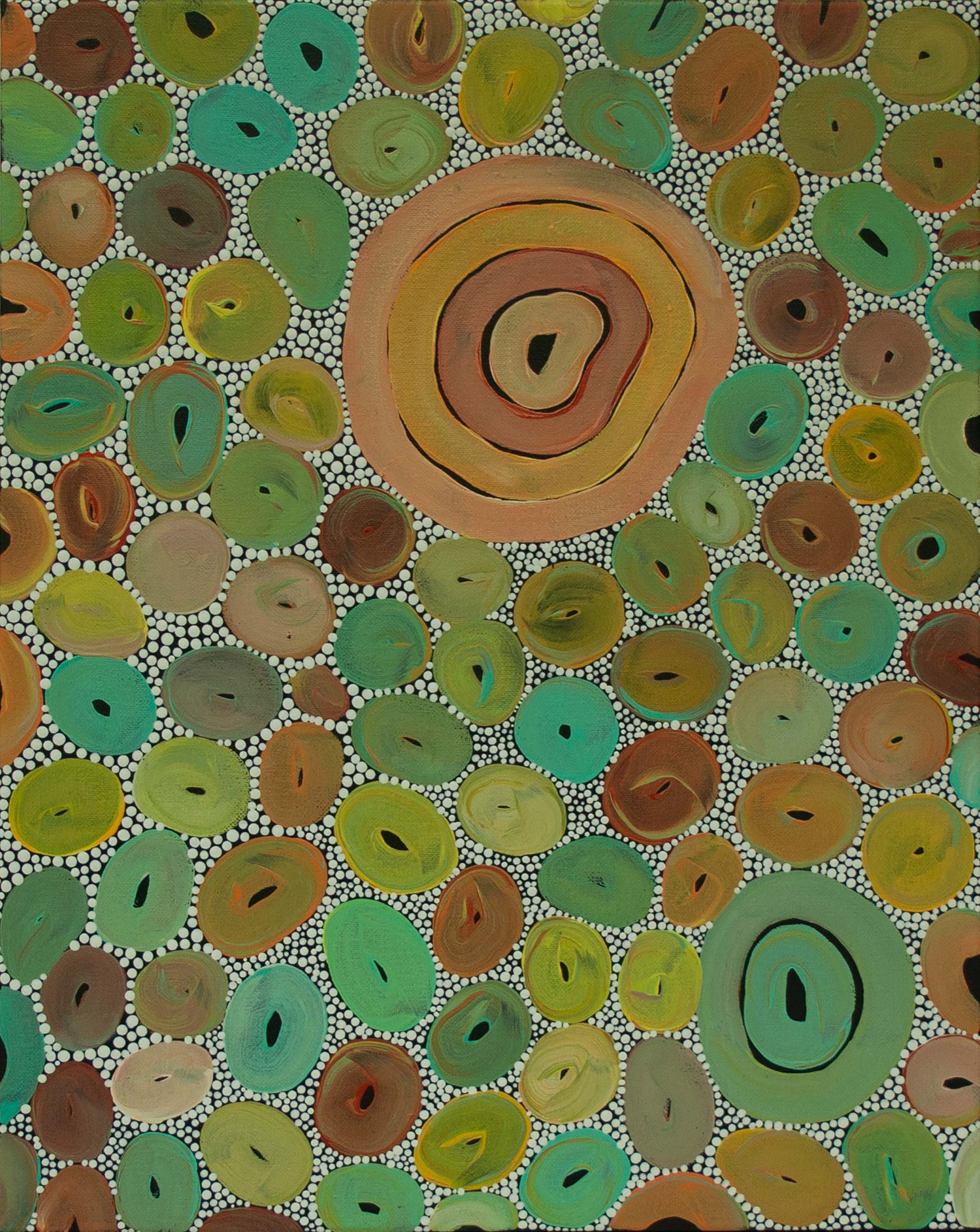 Tiesha Martin
Diggers Beach
2023
acrylic on canvas
51 x 40.5cm
This is a piece inspired by Diggers beach which is
a beach I have been going to since I was young. It
is a very sacred area that has since been flooded
with tourist taking things off the beach. The beach
is covered with beautiful unbroken shells and coral.
Two whales are often seen at this beach and seen
as protectors of the beach. The colours represent
the pastel shades along the beach. The white dots
are grit covering the beach. The colourful circle
represents the shells and coral found along the
beach.