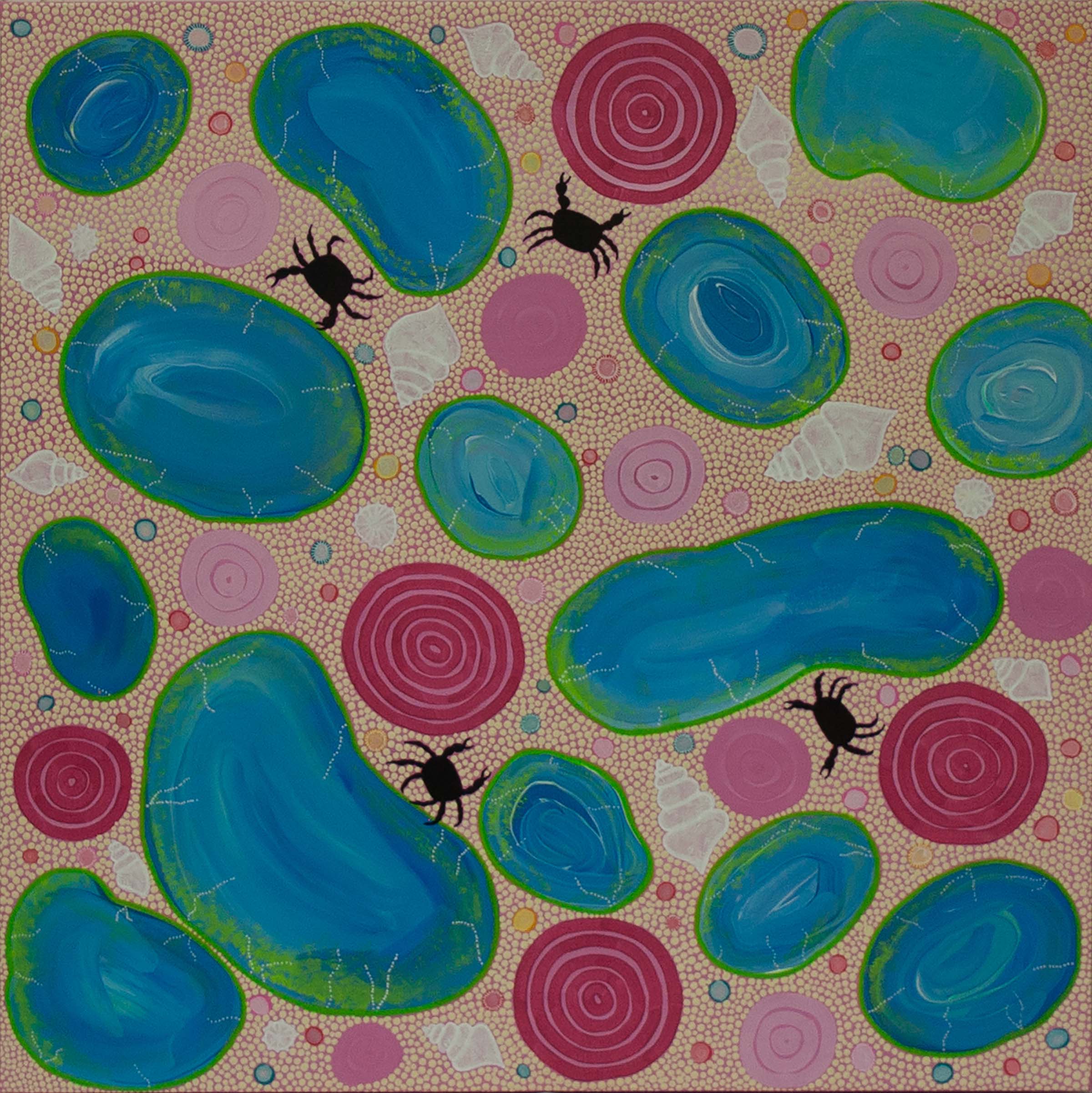 Tiesha Martin
Deprivation
In this painting, I painted the life within the rockpools
down home. Along the coastal region of my
hometown, the beaches are surrounded by beautiful
lively rockpools filled with so many different colours,
algae, shells and sea animals.Alot of these beaches
and rockpools were sacred spots for women.
Since then, the beaches have been colonised,
damaged and items such as coral and shells has
been taken from the rockpools by tourists.
We need to forever treat our beaches and land with
respect as if it was your home.