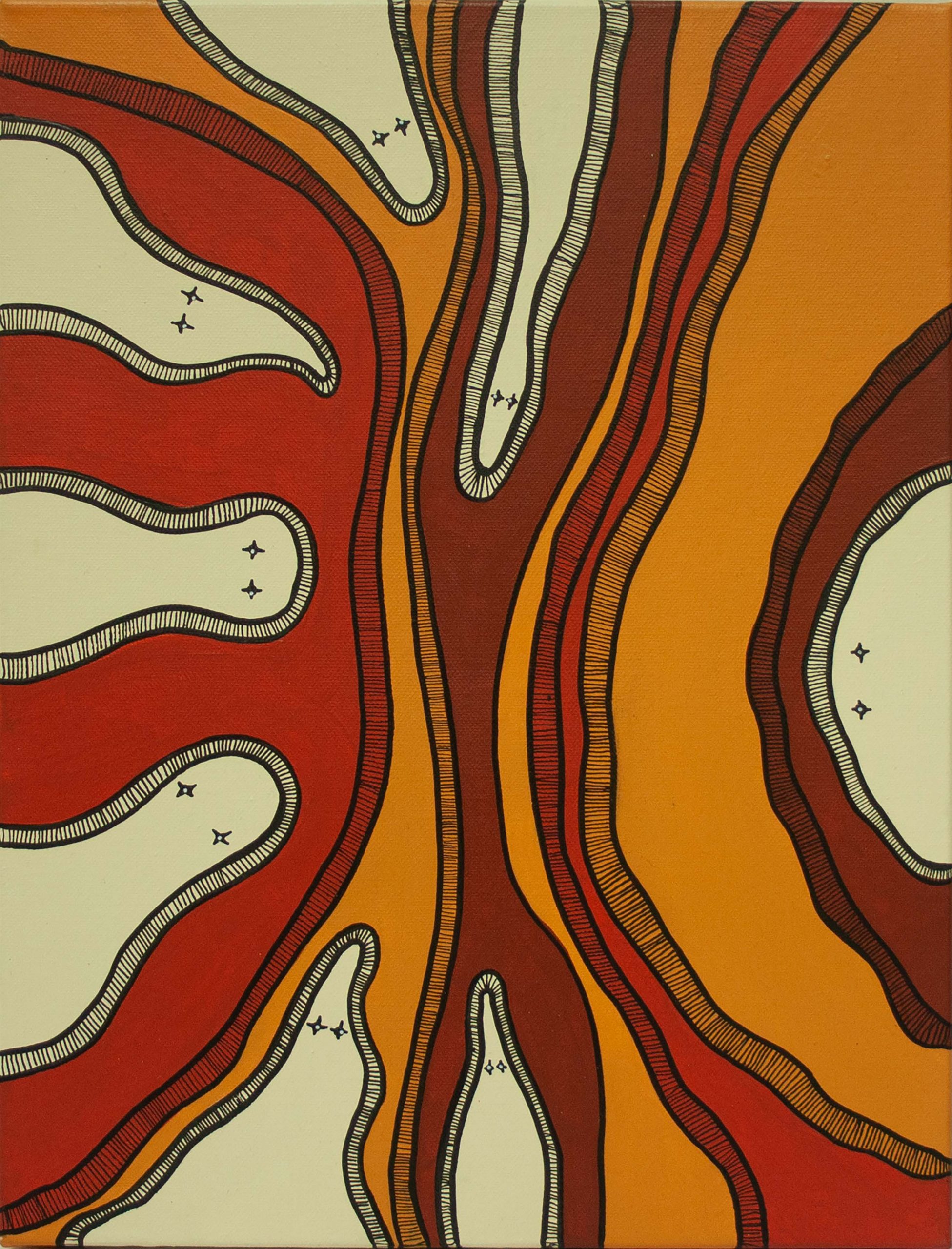 Tiesha Martin
Bark Spirits
2023
acrylic on canvas
40.5 x 30.5cm
On my way down home, I often notice these long thin
figures hiding within the forest. They often disguise
themselves as trees to stay hidden. I hear so many
mob talk about these figures they see.
These I believe are our ancestors protecting and
watching over us and the land we stand on. In this
artwork, the ancestors hide within the trees in the
day and yarn.