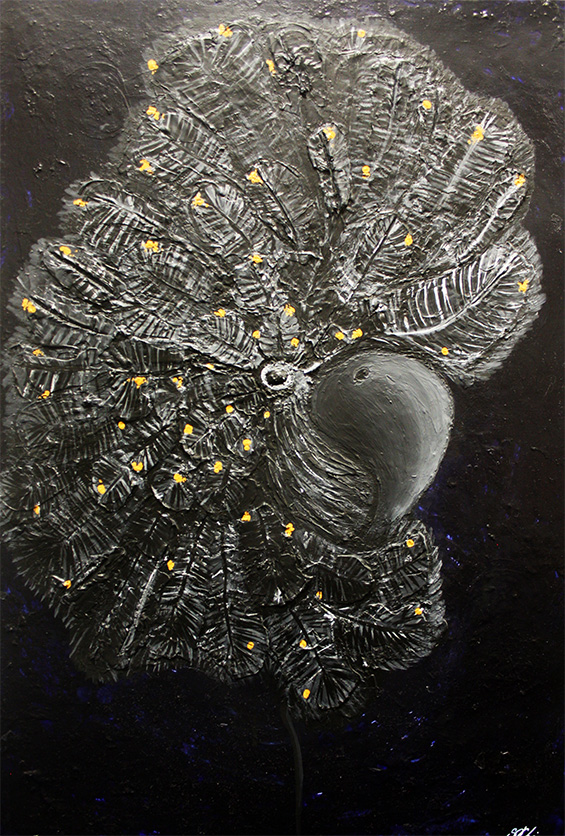 STEVIE O'CHIN
Wiran/The Red Tail Cockatoo
2023
acrylic on canvas
91 x 61cm
The "Wiran" (traditional name) or Red-Tailed Black Cockatoo is the Wemba Wemba people's totem.
To the Wemba Wemba people, the Wiran is of great significance as we believe it watches over us, guides us and comforts us through our life's journey.
The Red-tailed Black-Cockatoo is nationally endangered along with its stringybark food trees on Wemba Wemba country.