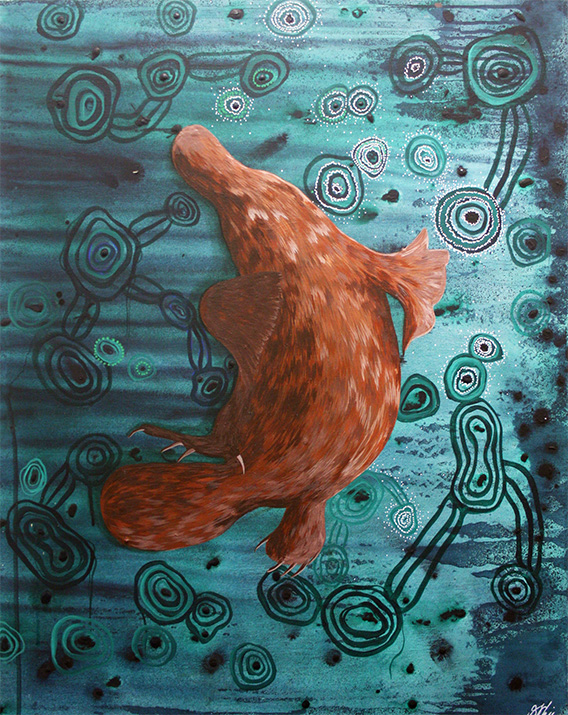 STEVIE O'CHIN
Matakupaat/Platypus
2023
acrylic on canvas
77 x 61cm
The Matakupaat /platypus once thrived in the Murray River at Swan Hill, the place of myself and my mother's birth. Swan Hill was traditionally known as "Matakupaat" or "place of the Platypus" by the Wemba Wemba people, the traditional custodians of this country and the river was their source for food and water.
The platypus is now an endangered species in this region and has a conservation
status of vulnerable.