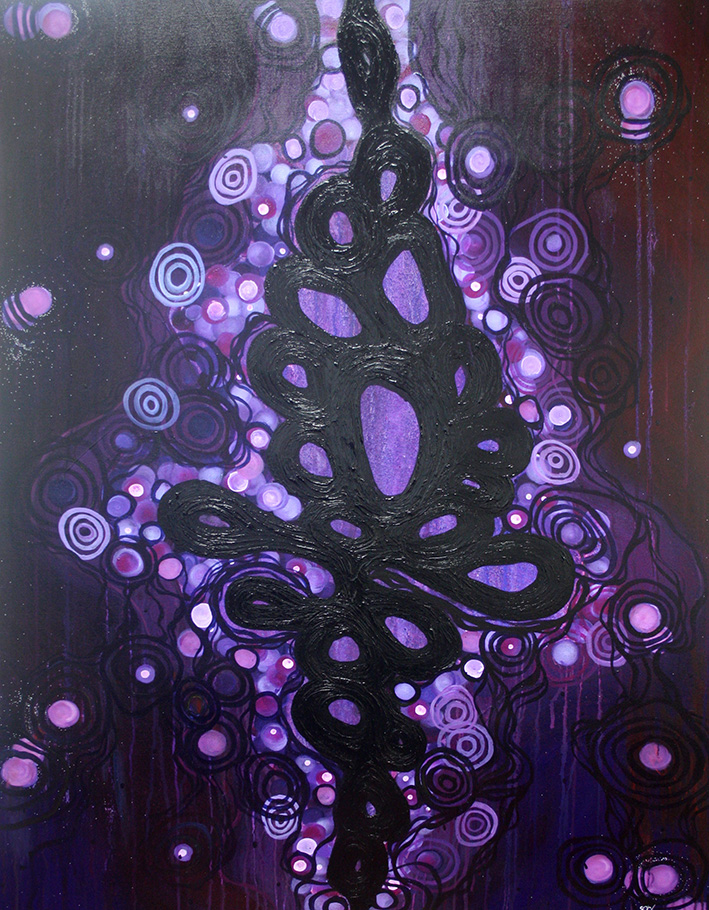 STEVIE O'CHIN
Endless Cycle
2022
acrylic on canvas
92 x 122cm
Racism is much more than words, beliefs and actions. It embraces all obstacles that prevent our people from enjoying dignity and equality because of our Culture.

My Family, friends and I have all experienced being discriminated against.

It's hurts to continue to see and hear about our communities still having to deal with racism.