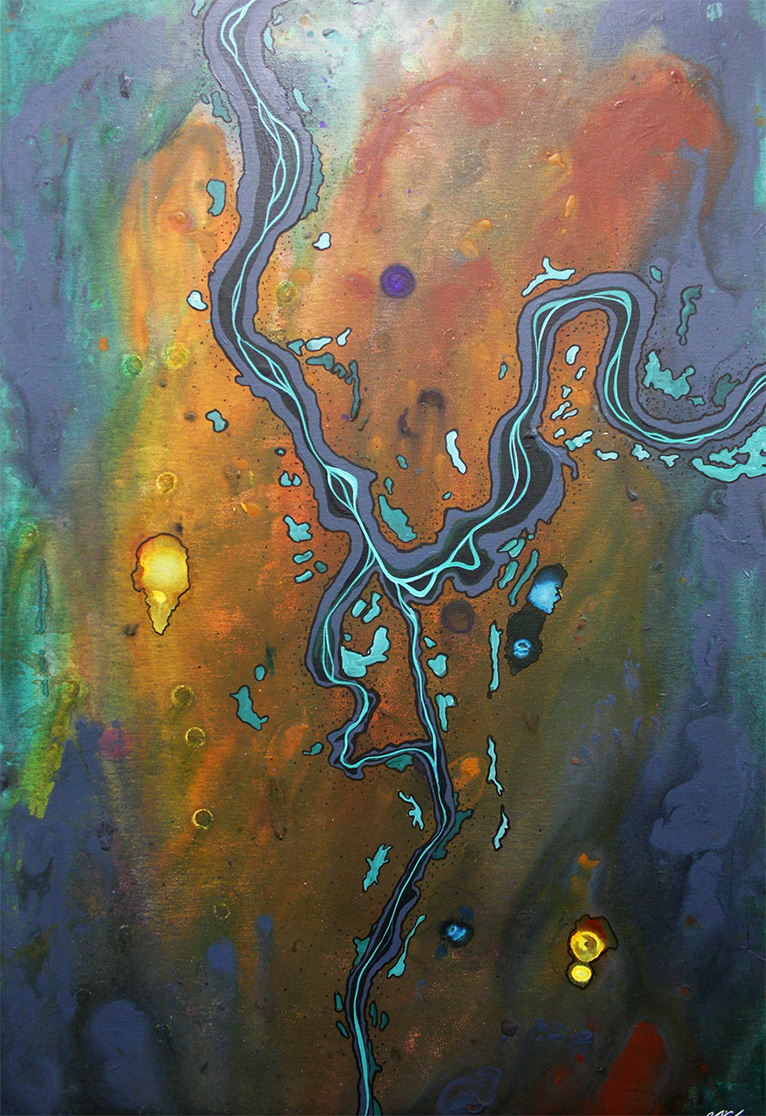 STEVIE O'CHIN
Dhungala/Land
2023
acrylic on canvas
91 x 61cm
Dhungala, now known as the Murray River, was the life source for Wemba Wemba people's culture, land and animals. My painting depicts the river running through Swan Hill, which was called "Matakupaat" or "place of the Platypus" by the Wemba Wemba people.
Family groups lived permanently or seasonally alongside its banks and the remains of many Cultural heritage sites show
scar trees of bark canoes and coolamons and protected burial sites of ancestors long past.
To the Wemba Wemba people, connection to this river was and still is an important part of our culture with fauna such as emu's, possums, turtles, Murray Cod, Catfish, Yellow Belly, crayfish, mussels and yabbies playing a vital role in the survival of our people.