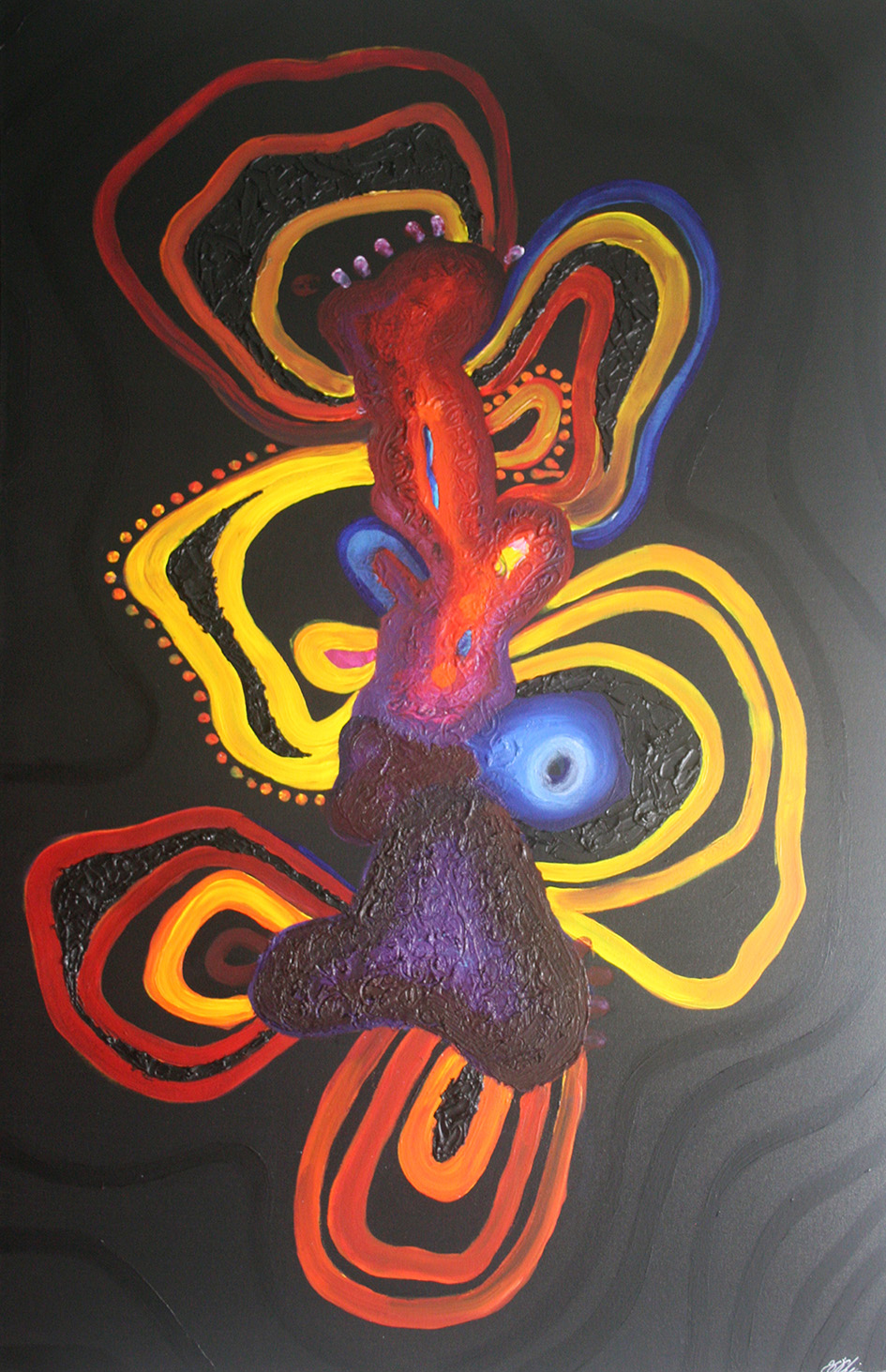 STEVIE O'CHIN
Beauty of Change
2022
acrylic on canvas
77 x 121cm
This painting depicts the turmoil our ancestors endured as a whole and in many cases, still enduring from past hurts, injustices and atrocities.

The colourful swirls represents initiatives such as Reconciliation week and change.

Although still in its infancy, much change still needs to happen and when we all work together to make change meaningful, it becomes beautiful.