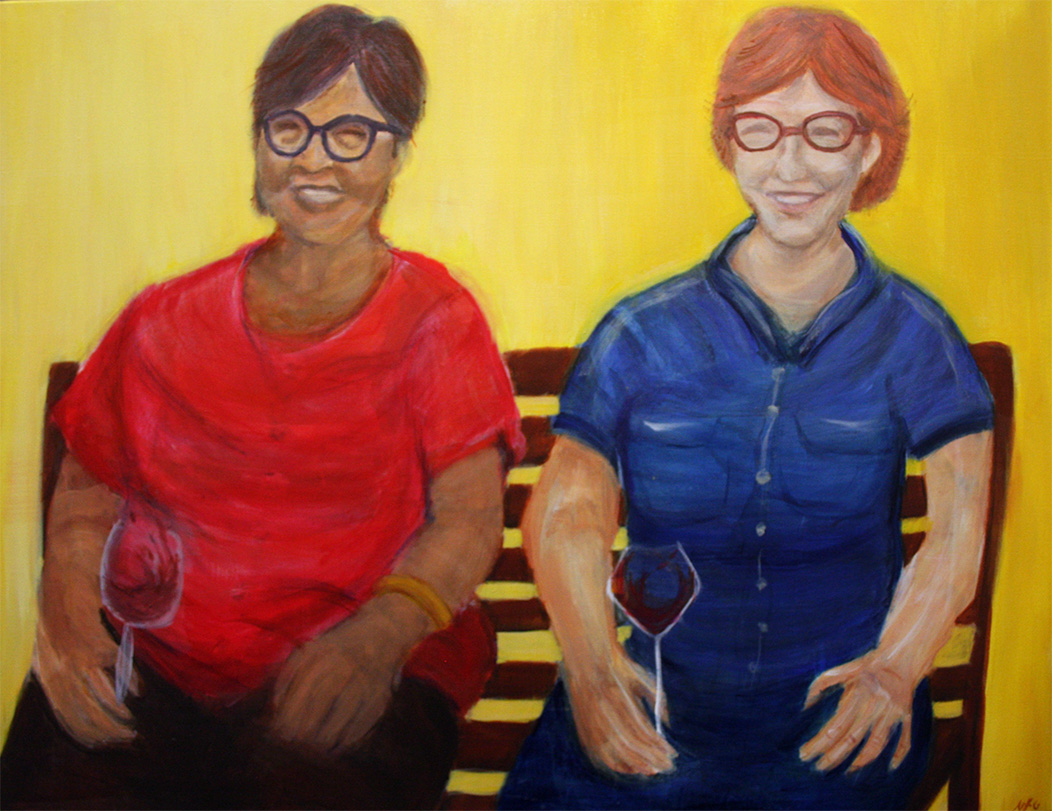 Naomi Green
Worimi Twins
2020
acrylic on canvas
77 x 102cm
My mother, Janelle has red hair, blue eyes and
pale, freckled skin. Her twin sister, Julienne has
a dark complexion, brown eyes and hair.
Although our family joked about them being
opposites, we never questioned why. It wasn't
until after my grandparents had passed, that
an Elder explained that we were Worimi and
welcomed us home.
While planning this painting, I was rummaging
through some old photos of them and realized
how similar they actually are. they were often
sitting in the same position, with the same
smile, glasses and jewellery. Similarly, when I
sketched their faces, the resemblance was
uncanny.
That was the inspiration for this painting- a
tale of twin sisters who are both opposites and
the same.