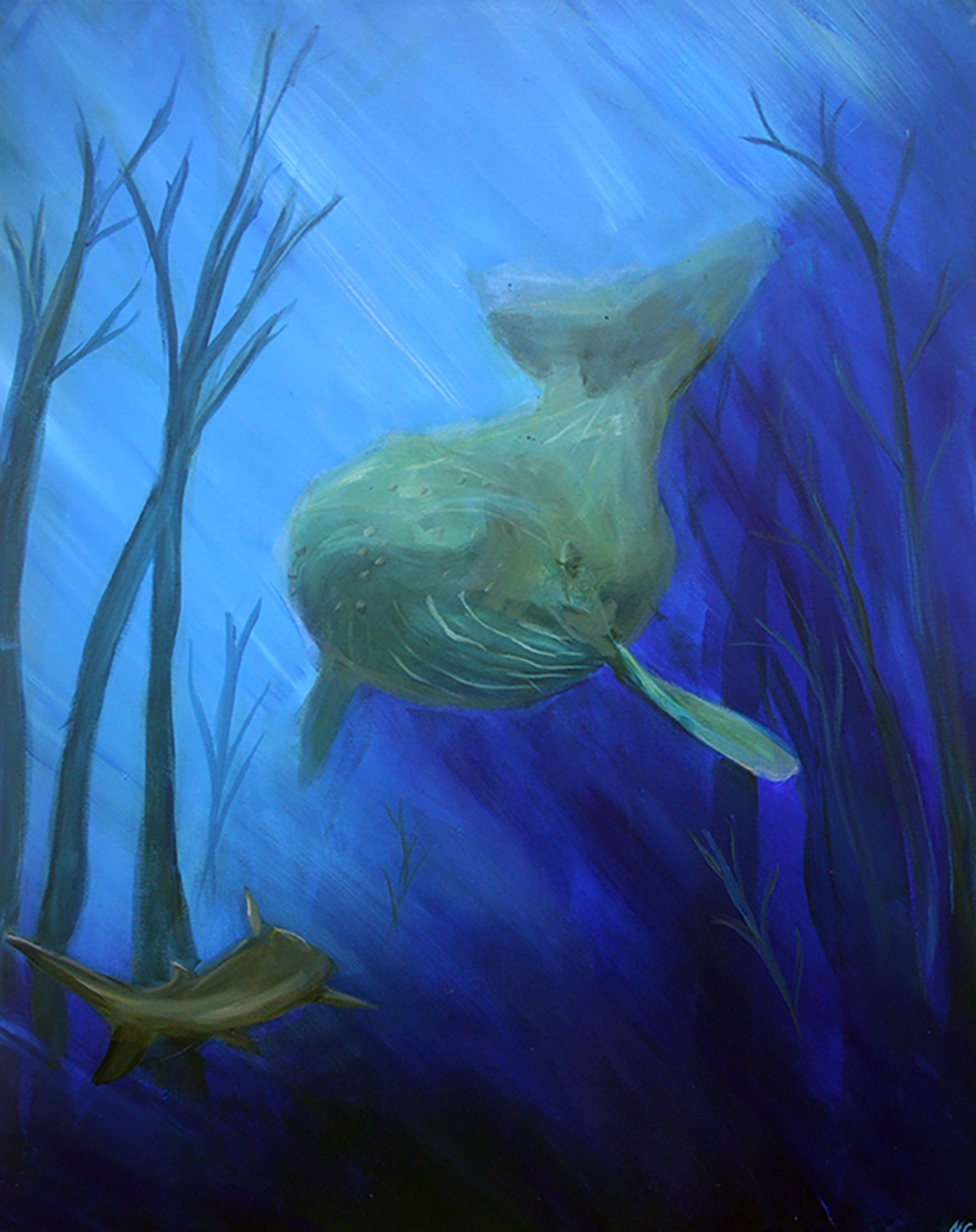 NAOMI GREEN

What was once, will be again
2022
acrylic on canvas
77 x 102cm
Country is as old as time and Worimi country (which is now covered in towns, bushland and sand dunes) was once underwater. Here, this ancient ocean world and the contemporary bushland, exist together to convey the Aboriginal sense of time as non-linear, as something which we can "swim up or down". Worimi are saltwater and freshwater people and our dreaming stories say that the first Worimi came from the ocean, so the whale and shark represent my spirit guides. This connection to the ocean is something I felt long before I understood where it come from.
Unfortunately, the Stockton sand dunes, which are so important both culturally and historically to my people, are eroding away. That, combined with the rising sea levels, mean that Worimi land may again one day be underwater.
The idea for this painting came from a conversation with my brother, a musician who lives on country. From this discussion we decided to collaborate for this work- I would produce the visual depiction and he would produce a musical soundscape, primarily recorded on country. This work is personally valuable to me because it connects me to him and to Worimi country, both 600km away.
To listen to his soundscape while you look at the work, please use the QR code below.