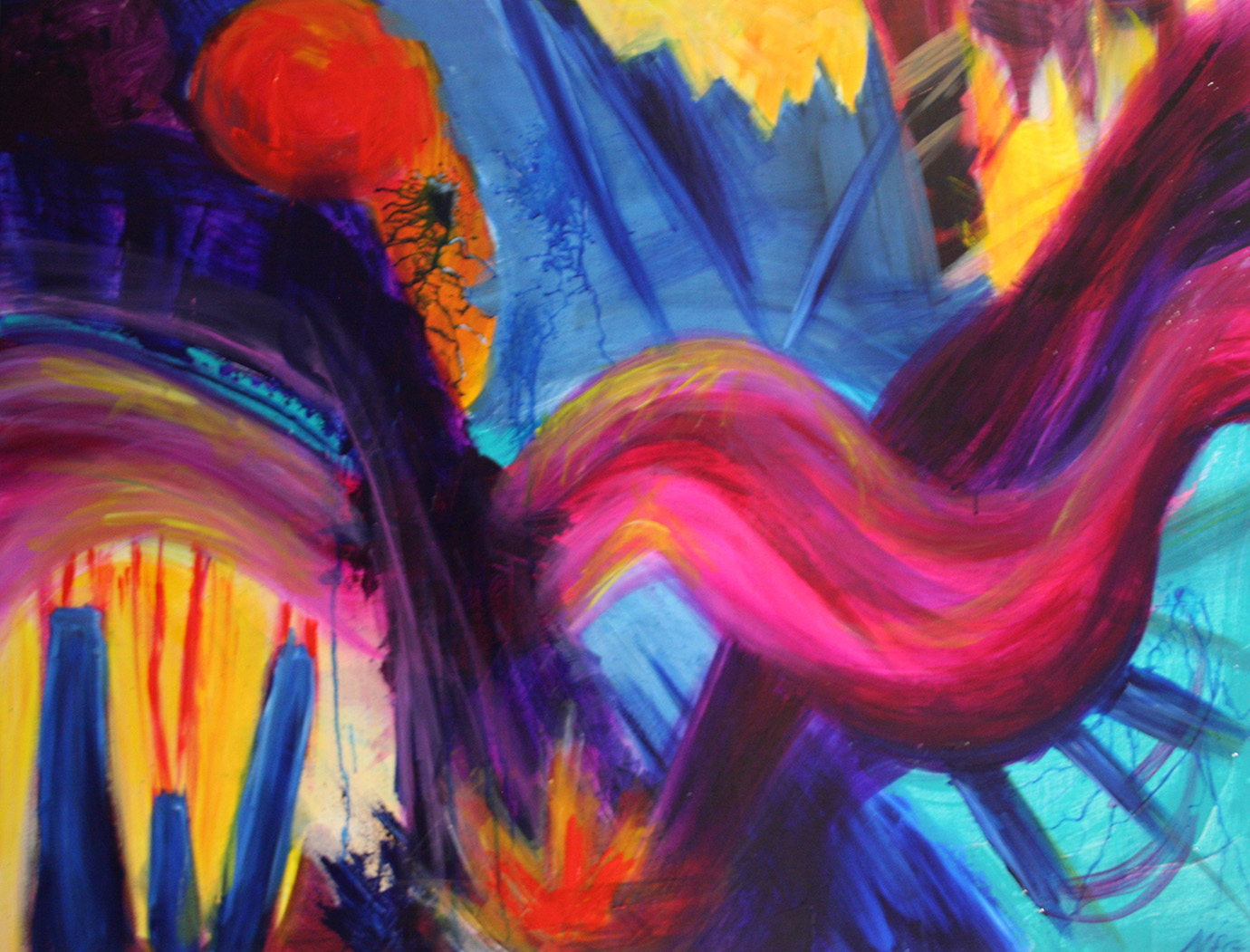 NAOMI GREEN
Soundwave Dystopia
2023
acrylic on canvas
122 x 91.5cm
This painting was inspired by the song Dribble released in 2020 by young, Brisbane based musician Sycco. The song was Sycco's first hit, released in 2020 in the middle of the Covid pandemic, when she was only 19 years old. I loved the song from the beginning and was inspired by her talent and incredible achievements at such a young age. I respect that she is a young Indigenous woman, producing unique, contemporary, electronic music, reflecting the diversity of Indigenous people and their creativity.

In this work, the dark, electronic sound of the song is interpreted visually using dark tones, and highly saturated, synthetic, glossy colours.
Although an abstract work, to me, the painting resembles a futuristic, anime-inspired, city scene which reflects the young, modern sound of the song.
The pink wave along the horizon reflects the momentum of the song, progressed by the strong, percussive, steady beat. While the orange ball, about to roll off a cliff onto the flame-like shapes below provides my visual interpretation of the song's climatic bridge before the chorus.