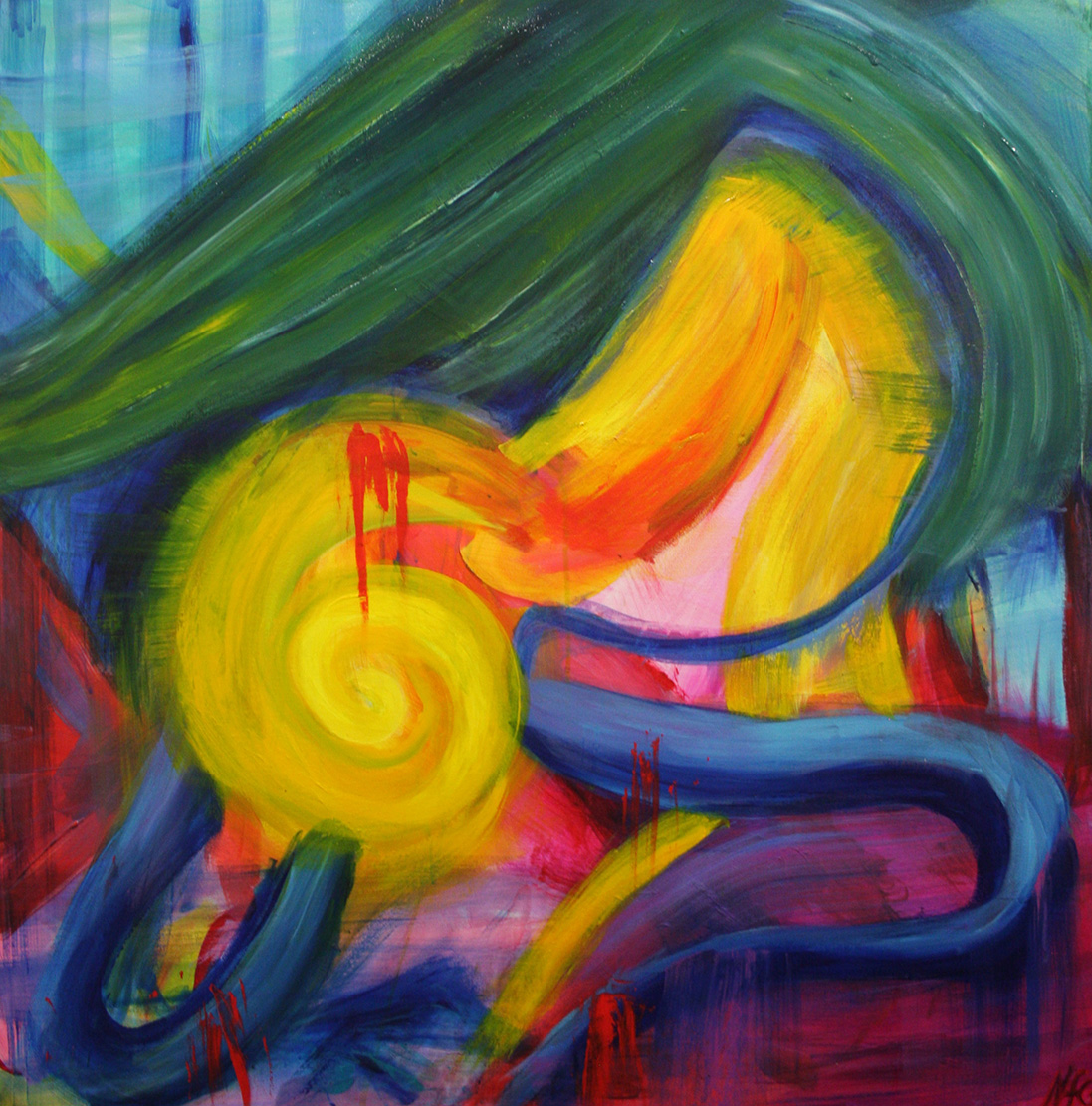 NAOMI GREEN
Sonicscape
2023
acrylic on canvas
91.5 x 91.5cm
This painting is inspired by the song Lupa by King Stingray, a rock band from North-East Arnhem Land who released their first album in 2020. Their music is a joyful fusion of Western and Aboriginal elements. The band itself is comprised of both Indigenous and non-Indigenous members, lyrics are sung in both English and Yolŋu Matha and they use both contemporary rock and traditional instruments. Hearing them sing in both English and Yolŋu Matha, in top charting songs is incredibly powerful and heart-warming and their music is a testament to what we can do when we all celebrate our diversity rather than being afraid of it.

The warm yellow and magenta tones reflect the warmth and joy of this song, while the contrasting murky green and dripping red give the painting a grungy feel that resembles the rock sounds of the band. Combined, the colour scheme evokes contemporary graffiti which fits with the hard-hitting, contemporary rock style of their music.

Although an abstract piece, to me, the painting resembles an apocalyptic, futuristic landscape which fits with the modern feel of their music.