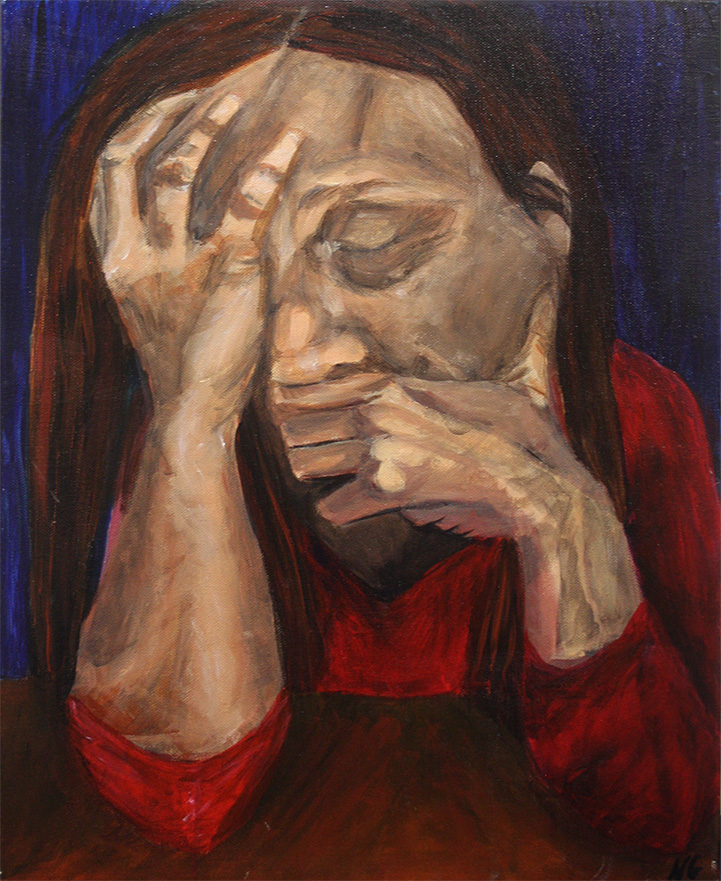 NAOMI GREEN
PORTRAIT OF DESPAIR
2020
acrylic on canvas
51 x 40cm
This painting is about the mind as a place. I painted this piece during 2020 during the lock down from the covid 19 pandemic.
At that time I was isolated and separated from my husband and family, with no idea when I would be able to see them again.
This painting portrays my internal struggle with depression and despair during this time.