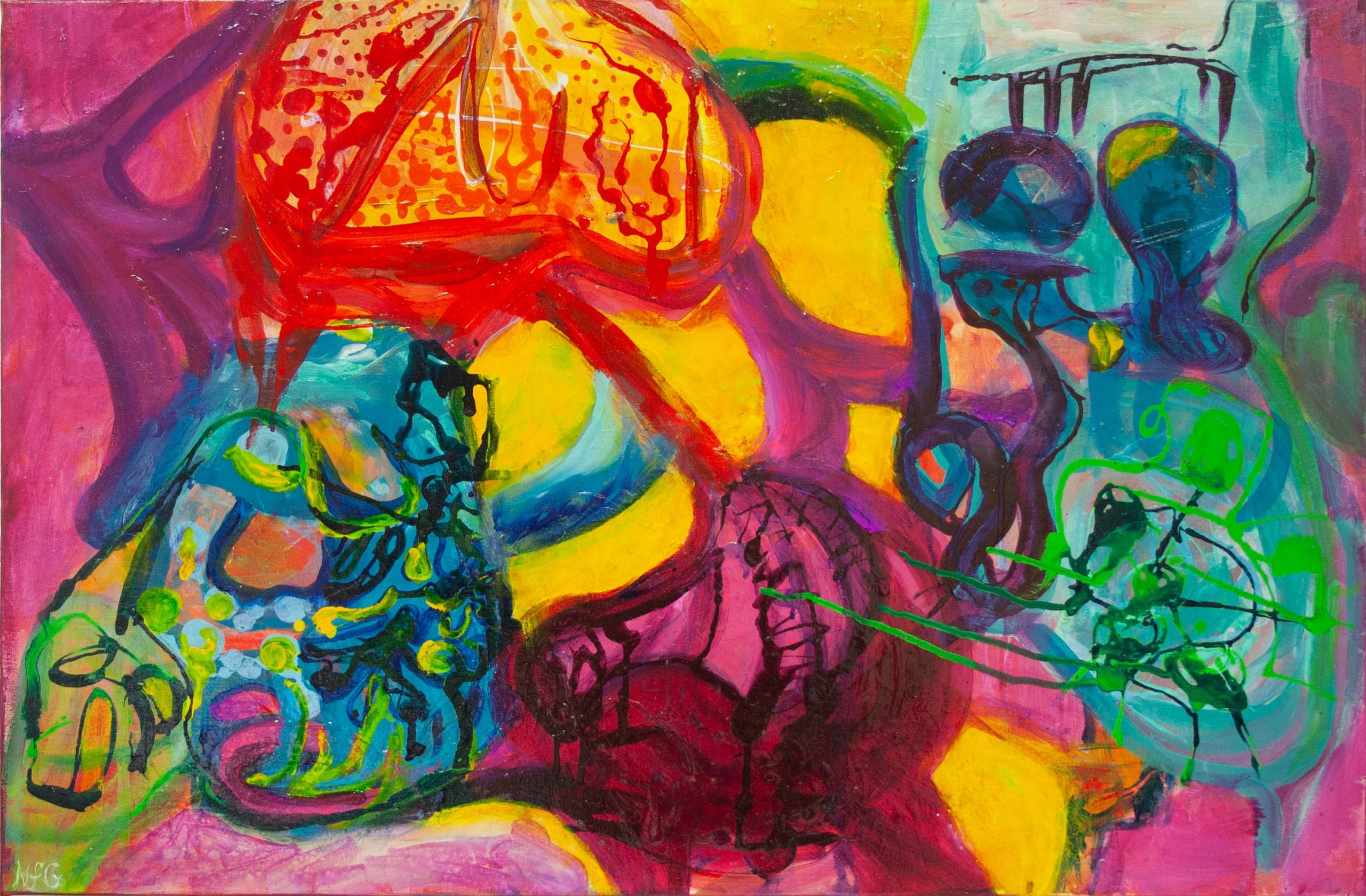 Naomi Green
Our Mob
2023
acrylic and alcohol inks on canvas
60.5 x 91cm
Australia is home to at least 500 different Aboriginal
groups, each with their own languages, cultures,
rituals, stories and beliefs. However, in Australia
today, Aboriginal cultures and Aboriginal people are
often expected to fit neatly into one generalized,
stereotyped identity.
This painting celebrates the uniqueness of each
different Aboriginal group and every Aboriginal
person in Australia. These unique groups and
individuals are represented by the different coloured
shapes and patterns. The connections between
them represent the complex traditional and modern
relationships of different Aboriginal cultures with
each other (e.g. shared languages and trade and
marriage relationships).