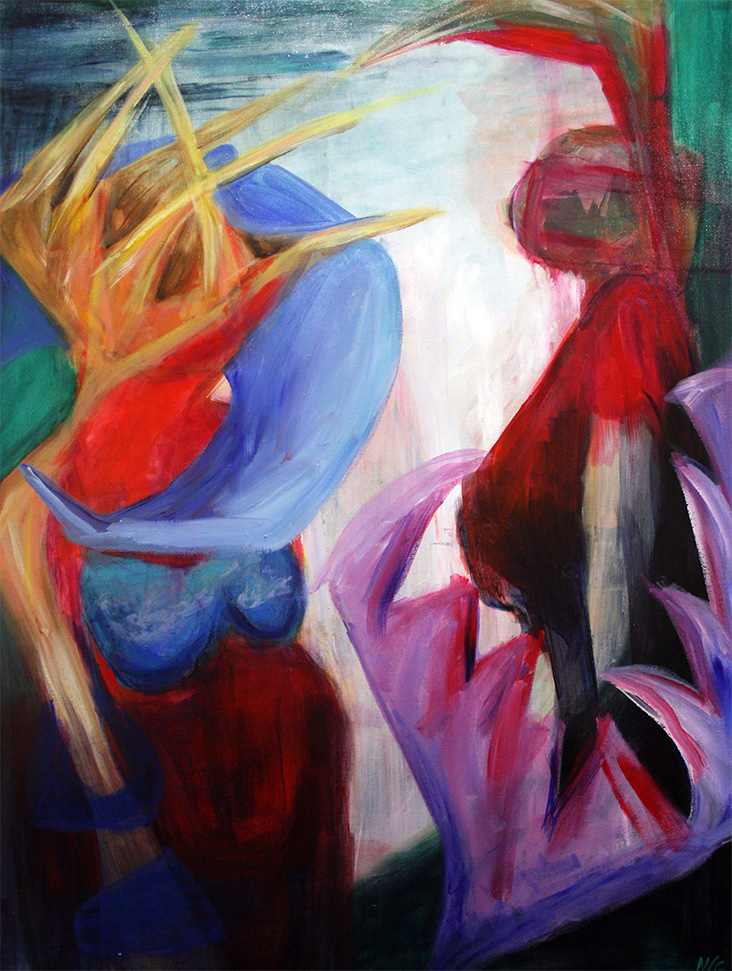 NAOMI GREEN
MONSTERESS
2022
acrylic on canvas
102 x 76cm
This painting is about women's bodies as places. It was painted in frustration at the many artworks depicting women's bodies painted by male artists through history.
These paintings usually depict women's bodies as idealized and objectified things of beauty. But the experience of being in a women's body is complex. Menstruation, pregnancy, childbirth and violence against women mean that being in a woman's body is often uncomfortable and painful.
Being in a women's body also means being more susceptible to abuse, judgment and injustices. In this artwork I expressed and explored these aspects of the female experience.