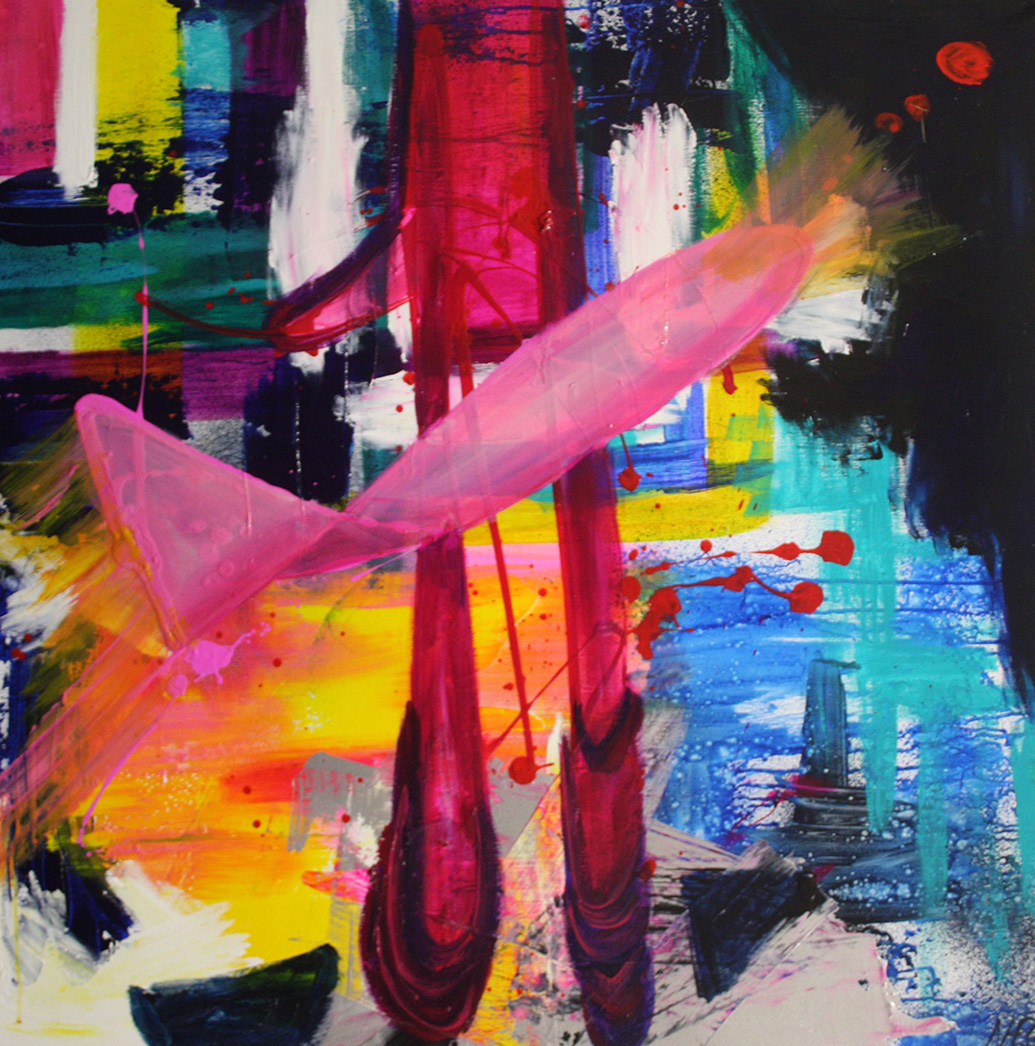 NAOMI GREEN
Colossal
2023
acrylic on canvas
102 x 102 cm
This painting is inspired by the song King Brown by Baarka, a Malyangapa and Barkindji woman. Baarka is inspirational for her strength and resilience, having overcome drug addiction, incarceration, and young motherhood before her success. Her lyrics are powerful and unapologetic and tackle complex issues like institutional racism. A force to be reckoned with, Baarka's music is testament to the strength and resilience of Indigenous women.

In this artwork I portrayed Baarka's strength and attitude. The geometric coloured shapes in the background echo the rhythm and percussive element of rap, while paint applied with my hands adds to the rawness of the work. The many different textures, colours and patterns visually represent the many different layers and influences in the song.

The hot pink and magenta colours refer to Baarka's Blak femininity.
The pale pink rocket-like shape in the foreground appears to be blasting across the artwork, visually portraying the force of the song and of Baarka herself. While the magenta shapes in the midground resemble a giant figure, resembling the strength and power of the song and musician.