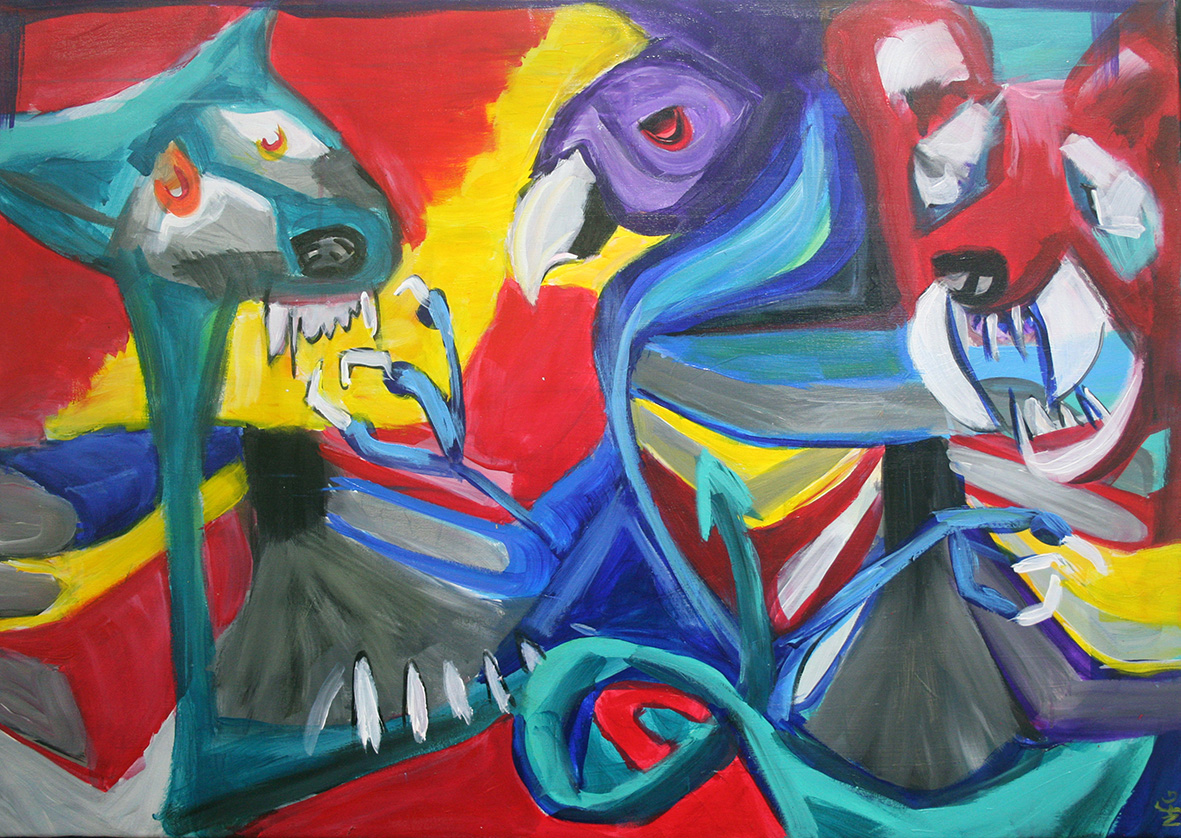 NAOMI GREEN
Act Now, Apologise Later
2022
acrylic on canvas
70 x 100cm
This painting represents the destruction of the Juukan caves by Rio Tinto. The Juukan Caves were a sacred site to the Puutu Kunti Kurrama and Pinikura (Binigura) people. They were also the only inland site to contain evidence of human occupation since the last ice age- approximately 46,000 years. To put that in context, the connection between these Aboriginal people and the Juukan caves, and the archeological evidence contained in them, pre-dates the construction of the Egyptian pyramids.

Yet, despite their incredible cultural and historic importance, the caves were destroyed, to allow for mining in the area. The destruction of a sacred site of priceless cultural and historic value for the profit of a few.

Here, I have portrayed the caves as stacks of books, on fire. I used books to communicate the immense cultural and historic importance of the caves. Additionally, historically, the burning of books is associated with tactics to silence and obliterating particular groups and to rewrite or control the portrayal of history.

The books are being eaten by three non-Australian predators- a wolf, an eagle and a bear. These animals represent Rio Tinto, the WA parliament, and the Australian legal system- the three systems which allowed this tragedy to occur. The dragon tail in the bottom symbolises the hoarding of wealth by the rich and powerful.

The destruction of the Juukan caves took place in May 2020, just a few short weeks before Reconcilliation week of that year; this highlights the superficiality of Reconcilliation week. True efforts for Reconciliation must respect and preserve Aboriginal people's connection to country and culture.