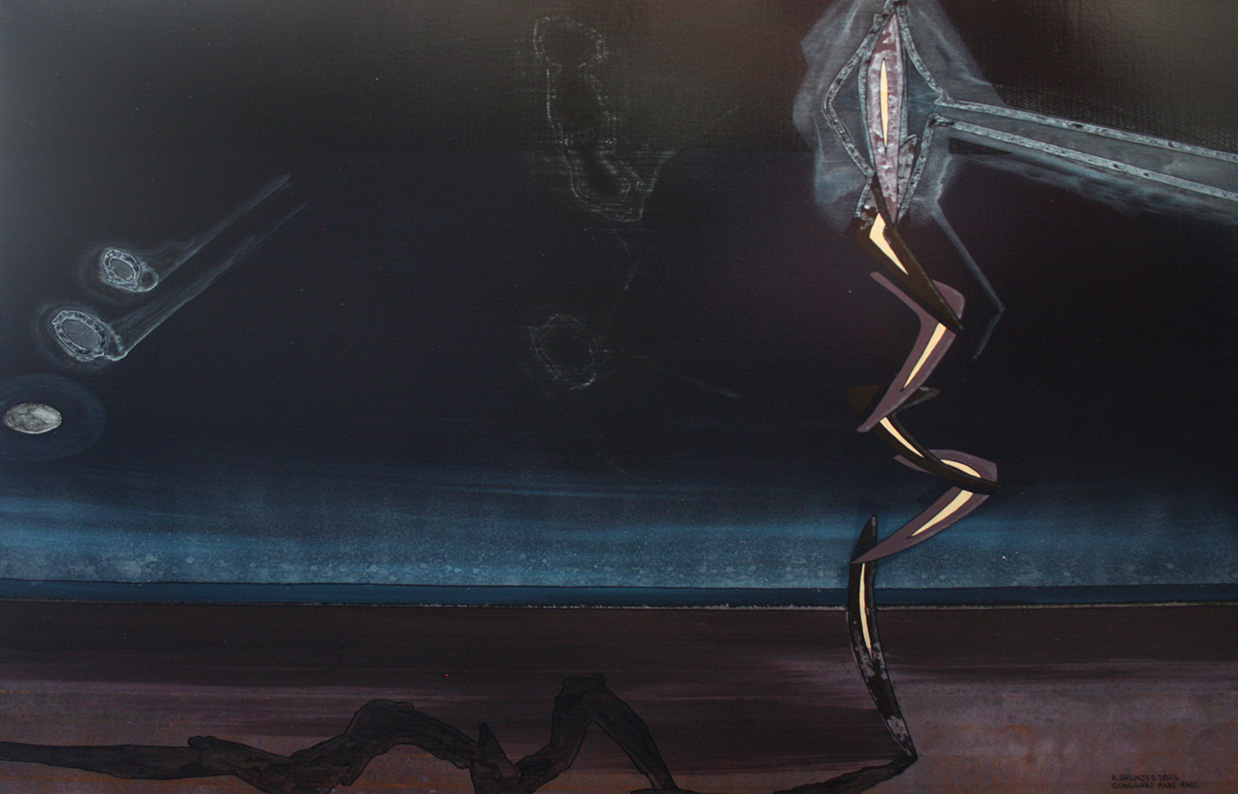 KANE BRUNJES
Traveling star
2023
acrylic on canvas
101 x 76 cm
Left of the painting a fallen star is seen shooting through the sky. These streaks of light in the night sky represent wishes and dreams. It delves into a space of solitude, as often when I've seen shooting stars it's been in limited company and has allowed thought towards future aspirations.

The falling direction of the star/meteoroid leads to the shadow of the Boomerang structure stretching off the canvas, creating a pathway from the sky and across Country. This travels upwards from the Boomerangs and then back out from the electric, light blue lines.

This is a path that connects the astral area with Country, and then an exit point back into the sky.