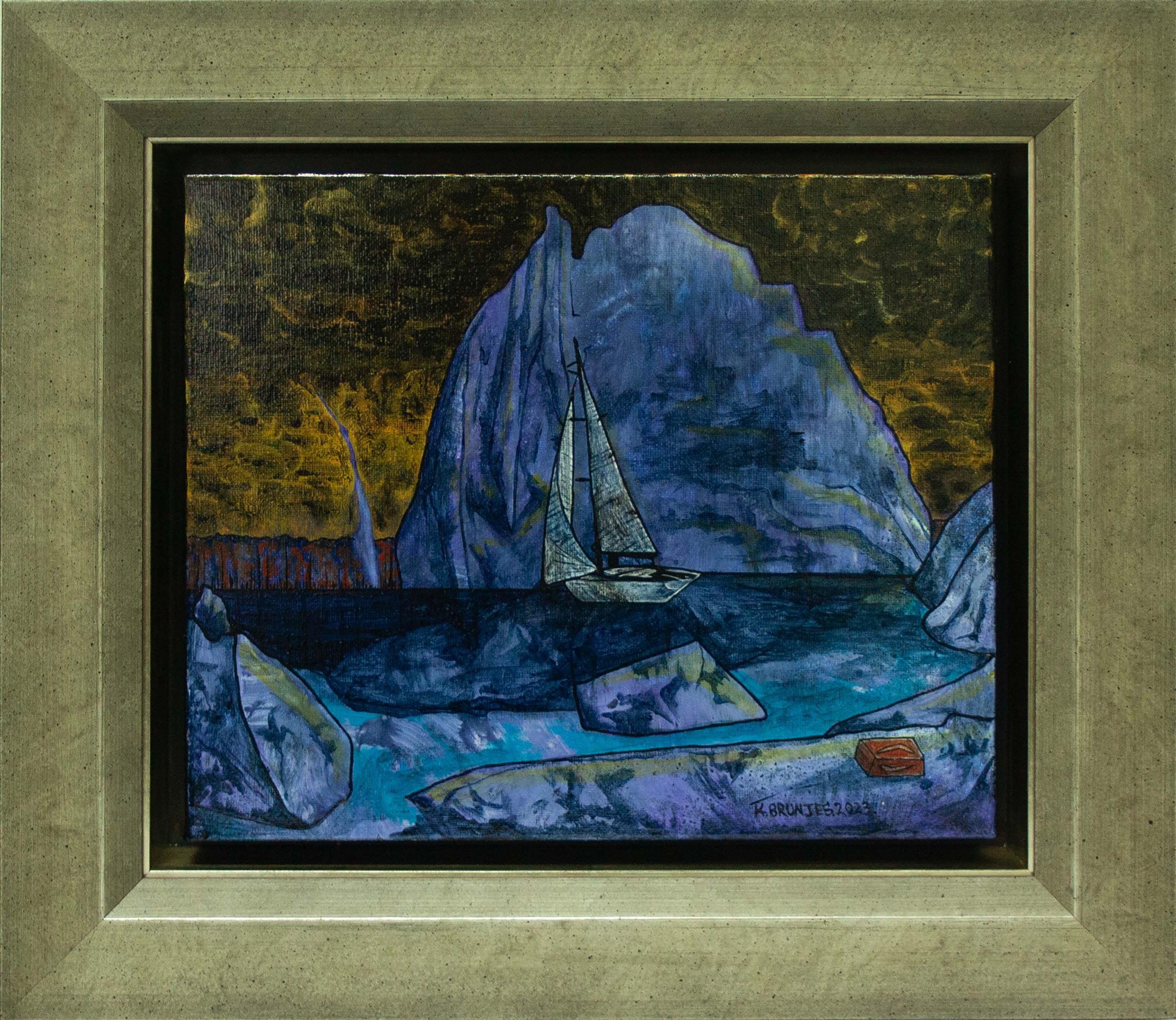 Kane Brunjes
Tibrogargan
2023
acrylic on canvas
25 x 30cm
Colonisation has resulted in many Black people
being forcibly removed from their homelands. This
is represented by the sailboat, isolated in an area
of water with the story of being exiled from Family,
Country, and Culture.
'Left my shoe's down rocky waters' are words I
dotted down in my diary during the painting of this
piece. This guided the placement of the shoebox
bottom to the right and is symbolic of someone's
belongings, the places they've traveled, and the
stories they hold.
The mountain is Tibrogargan and the faces seen
towards the top represent the Culture and stories
of the surrounding area. The smoke in the distance
shows a fire burning telling of the disruptions caused
from the start of invasion to current day government
Australia.