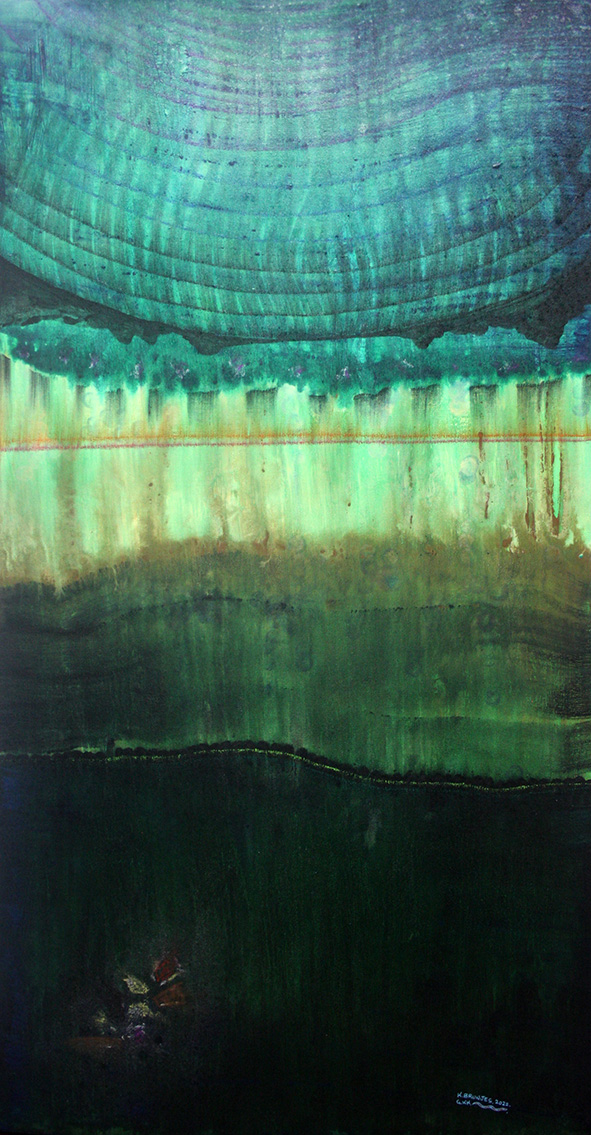 KANE BRUNJES
Stones
2022
acrylic on canvas
122 x 61cm
This is a place in country where Ancestors are strong in their presence alongside stone artifacts. Worked stones lay towards the bottom of the canvas, with Ancestors seen in the center and a stone axe positioned at the top. These stones are also seen as seeds, a time of new beginnings and renewal.

Spirit is with these stones and Country. The caution is to respect these places, as disturbing/taking artifacts without proper blessings could result in you taking on other issues/challenges. The dark green is associated with ambition and greed; a warning for claiming things not rightfully yours.

Waves of different feelings flow throughout, like waves crashing on ocean sands with the piece in a state of harmony.