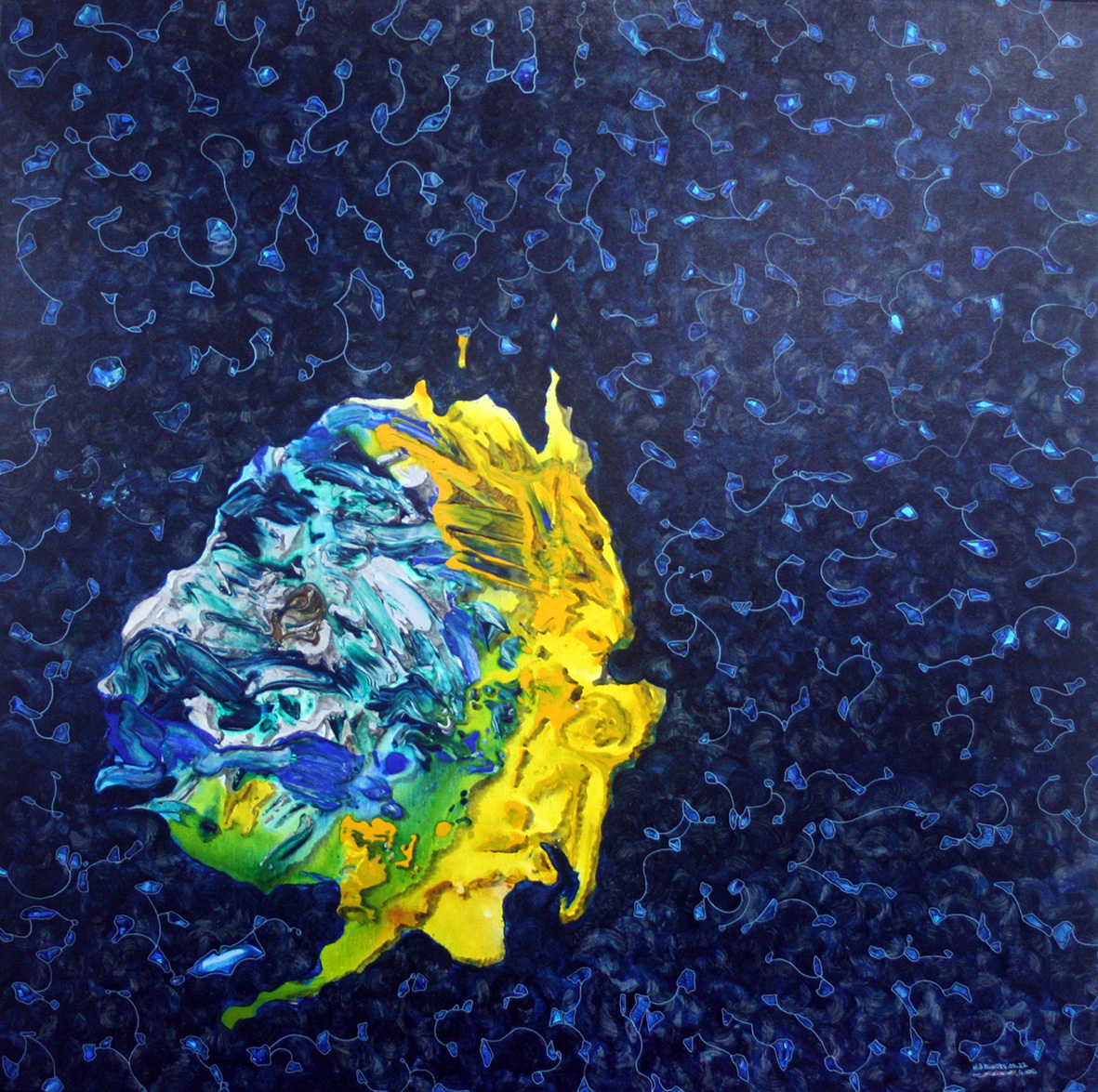 KANE BRUNJES
Matriarchal Line
2022
acrylic on canvas
102 x 102cm
Painted is the presence of Ancestors I descend from through my mother, honouring the strength and guidance given to us from the Women in our lives.

This piece is a reminder to a place of belonging and an understanding that no matter the hardships these Women experienced they still ensured their family were supported. In memory of those who have passed on, my Mother, and my Nan who have helped shape me into the person I am today.

The various blues, and vibrant green/yellow show a good health in country while also representing the significance of being surrounded by uplifting company.

The connected shapes likened to the appearance of jewels or star constellations that exist in the spaces of darkness highlight a connection to country and family that extends into time immemorial.