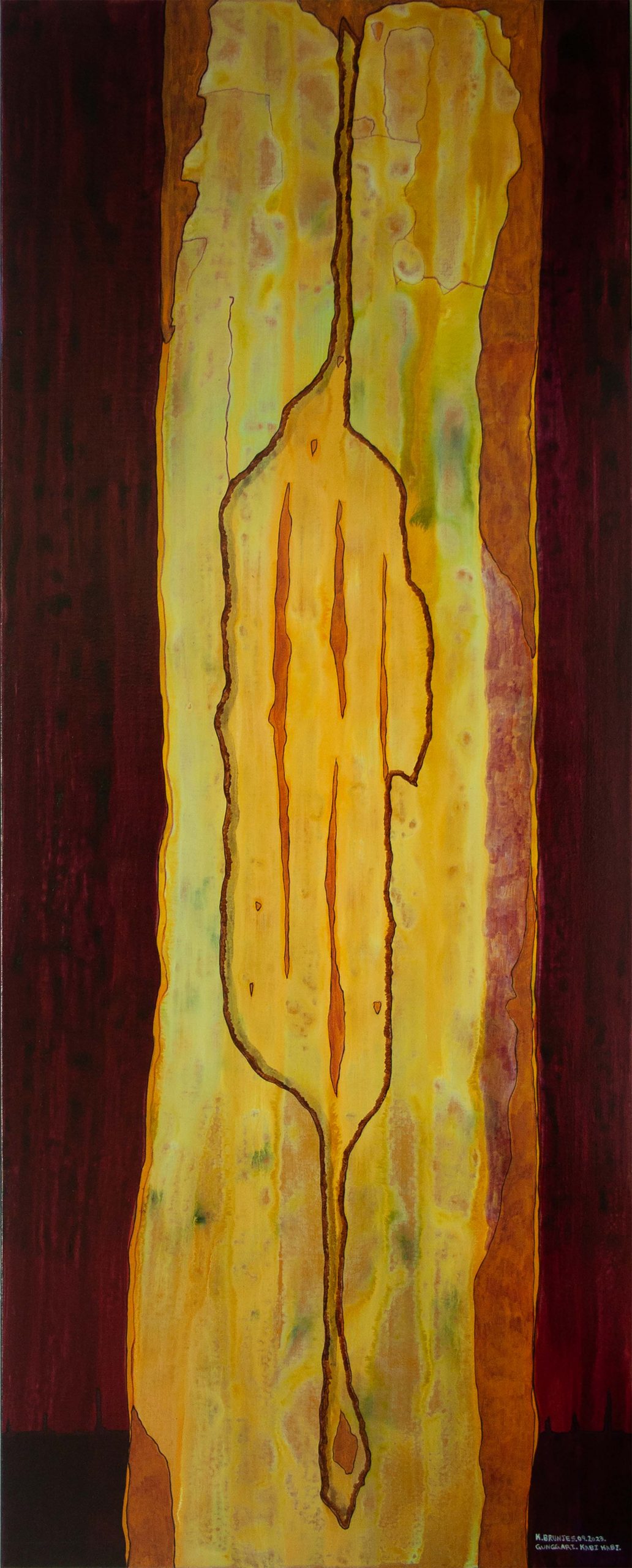 Kane Brunjes
Home, Country, Love
2023
acrylic on canvas
152 x 61cm
This piece is painted in respect of all things Country
provides. The acknowledgment of Spirit around us
is captured through the colour of yellow, with a man
and woman's face seen centre to top of the canvas
in the paper bark. Strength and protection is told
through the colour of hardwood existing either side
of the canvas and the outline of a shield centre to
the piece; sharing of how this is given from our Old
People.
Within the outline of the shield is rope, painted in
brown, and a shin bone needle seen pictured from
the diamond shape below stretching up and to the
centre of the canvas. This represents the binding and
activation of materials and energies.
The movement throughout the piece is free flowing,
and colours of the carnelian stone capture the
refreshing feeling of walking through certain areas of
land and the healing that comes from this.
Colonisation has seen the destruction of many
culturally significant places, with this piece showing
what exists and the connections that still remain.
I've heard the words "Always was, Always will be,
Aboriginal Land", and that's what this painting
reminds me of.