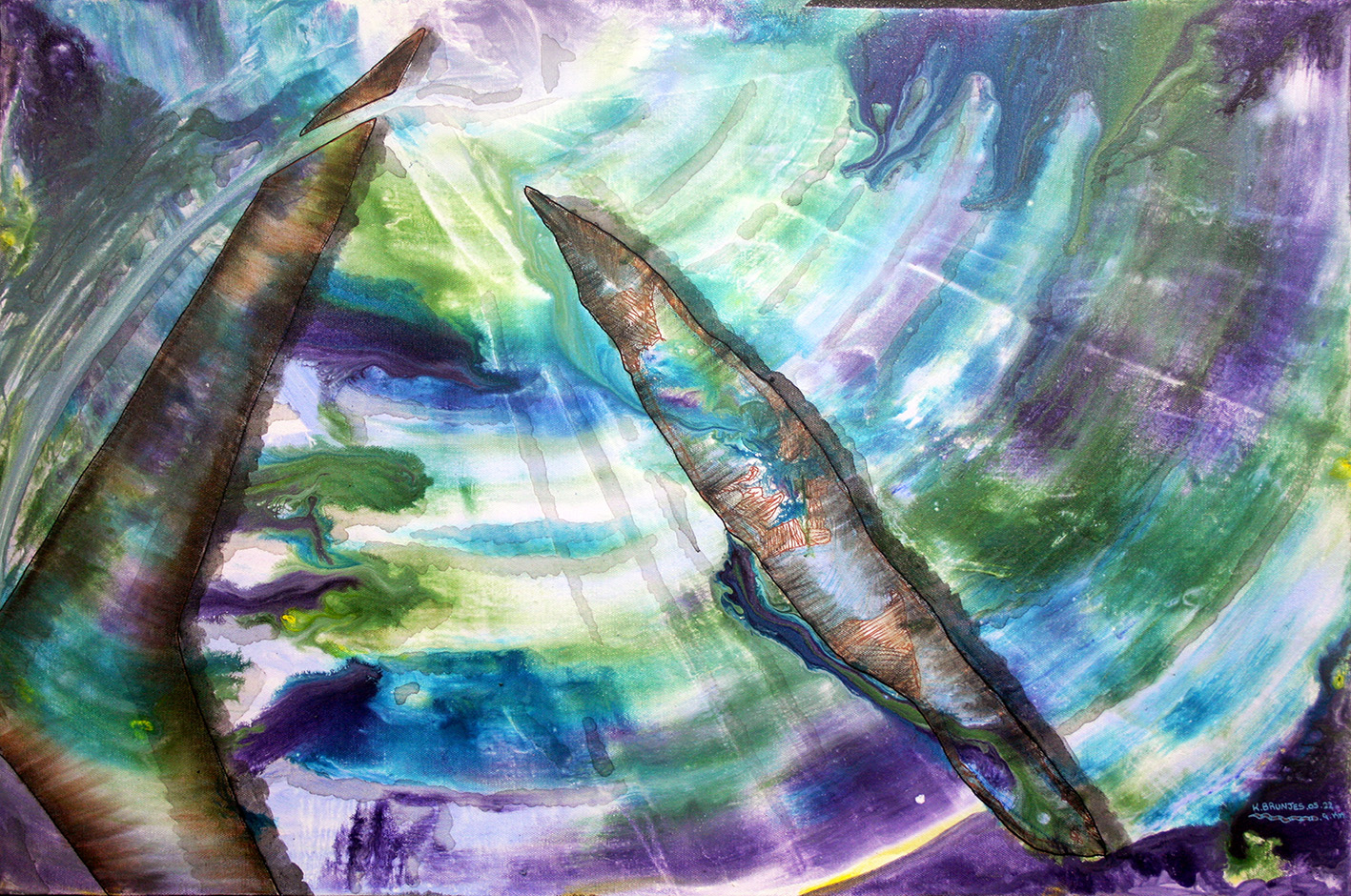 KANE BRUNJES
Falling
2022
acrylic on canvas
61 x 92cm
This piece positions the viewer into the section of the painting where the point of the boomerang is. The movement throughout creates a frantic scene which is held steady by the area shaped similar to a shield. This is relevant to the uncomfortable moments that bring with them growth and change, described also in the following poem;

Crafted with chemistry in motion it is written.

By chance, stumble into where sight alone does not only dance.

Path's woven and words sung.

Watch as these times visualised land into your company as hurtling comets do the shallows.