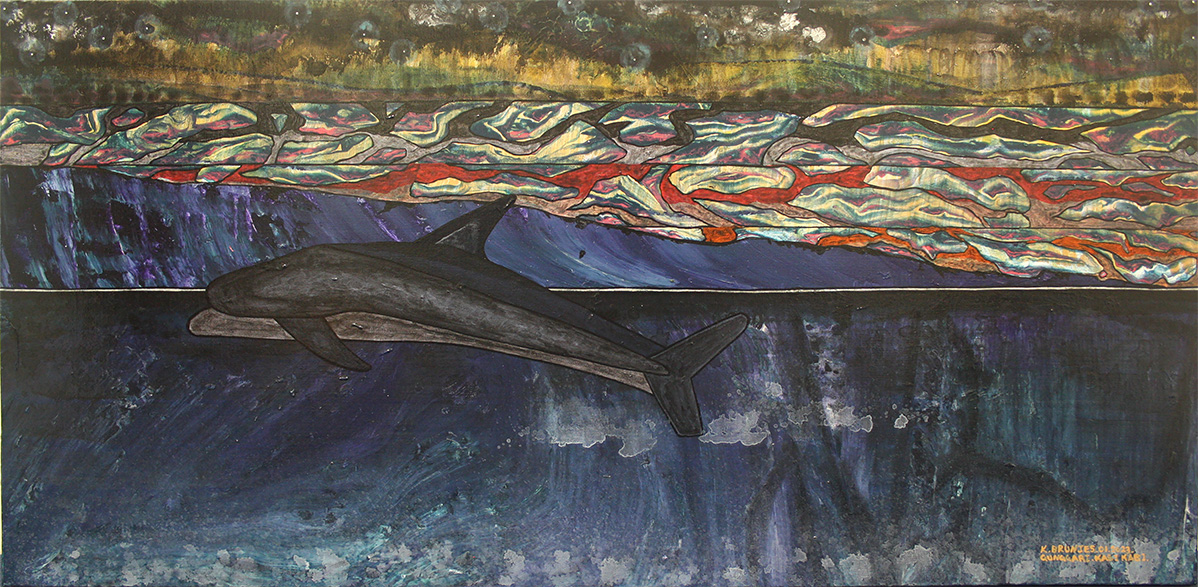 KANE BRUNJES
Double Island Point
2023
acrylic on canvas
61 x 122cm
Seen is Double Island Point looking from the direction of Noosa at nightfall. The colours of the sands that exist there are caught in the sky with a dolphin leaping out of the water. The intensity of purple, and turquoise blue found throughout the piece accommodates for a place for understanding.
That space when something that was once known becomes understood, similar to a lightbulb moment that brings all those wandering thoughts together.
The image of a dolphin in solitude surrounded by a gem like landscape further encapsulates the feeling of learning new found knowledge in things we're passionate about.