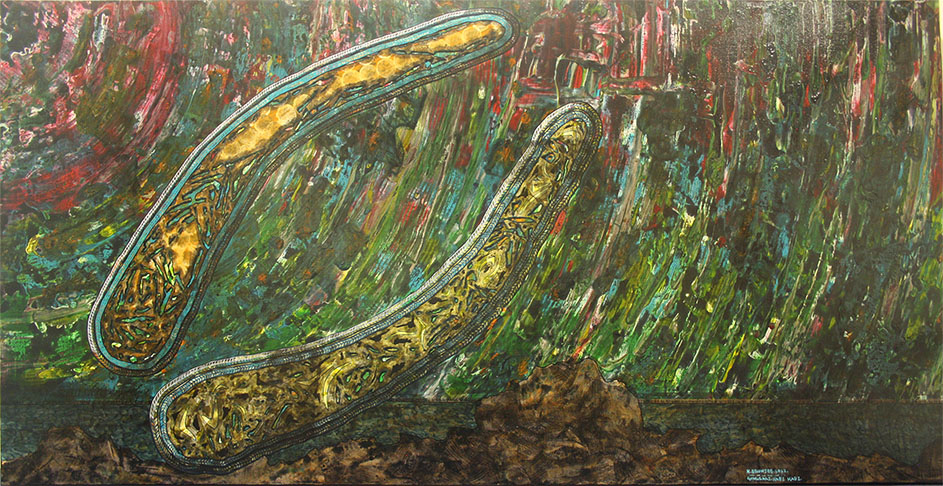 KANE BRUNJES
Boomerangs
2023
acrylic on canvas
91 x 183cm
This is a place of vision, with the two old Boomerangs floating in the sky. When these are positioned as they are, side by side I'm reminded of the rhythm that is created when they are played, and of the songs in language that are sung.
Much like the goals and dreams we have, and putting thought into action, a story beings to unravel from the path's we travel.
These Boomerangs are from a time way back and hold a wealth of knowledge; some of this shared accompanied with the belief that guidance is offered from the Ancestors and those here today.