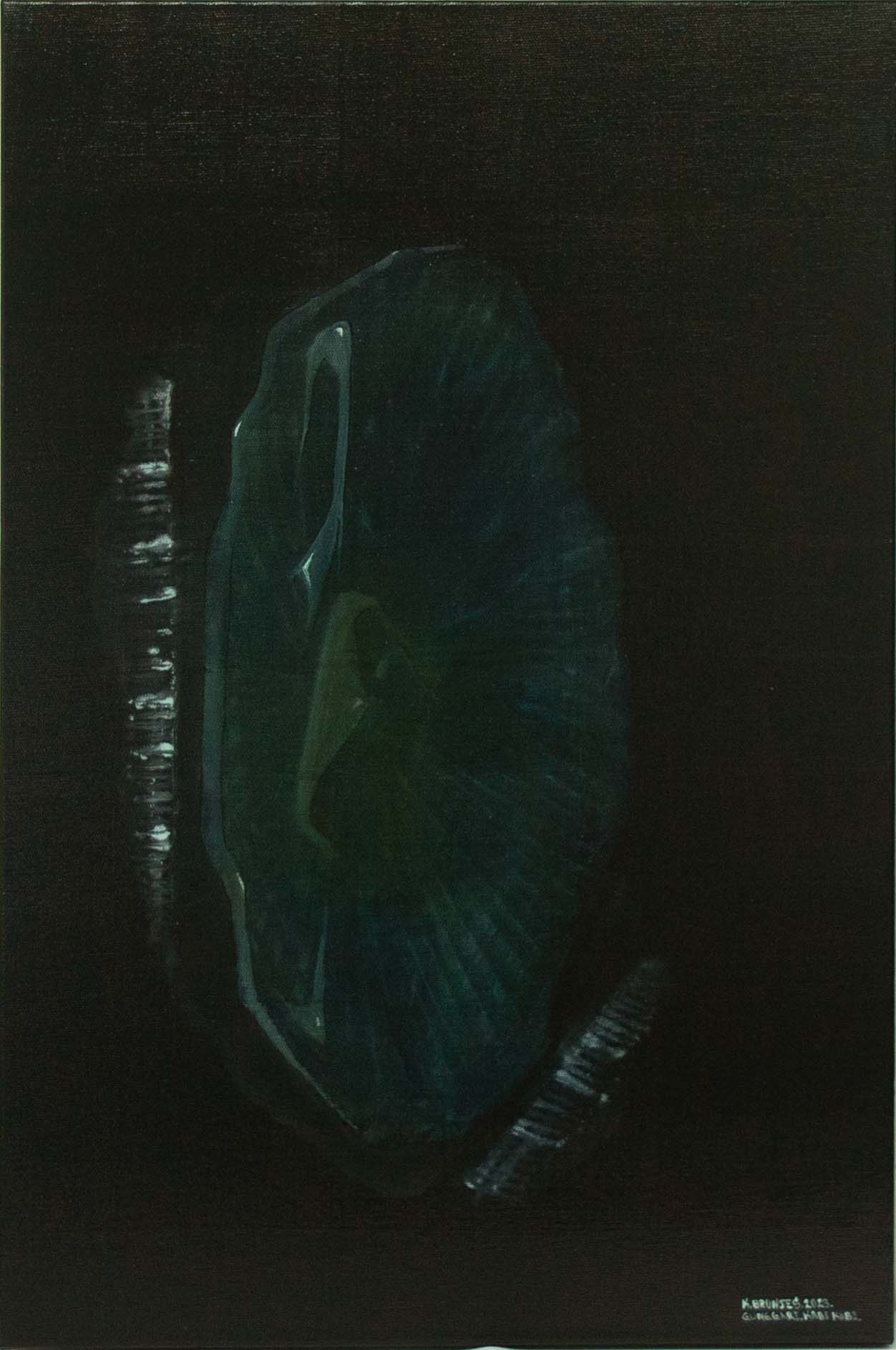 Kane Brunjes
Abuse
2023
acrylic on canvas
76 x 50cm
The abuse and restriction of Country as a result of
colonisation has been detrimental to the health of
many places.
This piece shows the restriction, represented through
white fences of a waterhole/well. Total disregard has
also seen waterholes being filled or polluted.
Destroying or restricting access to culturally
significant places has seen the ongoing profit of
corporations and government at the expense of the
Nations and Black families around the country.