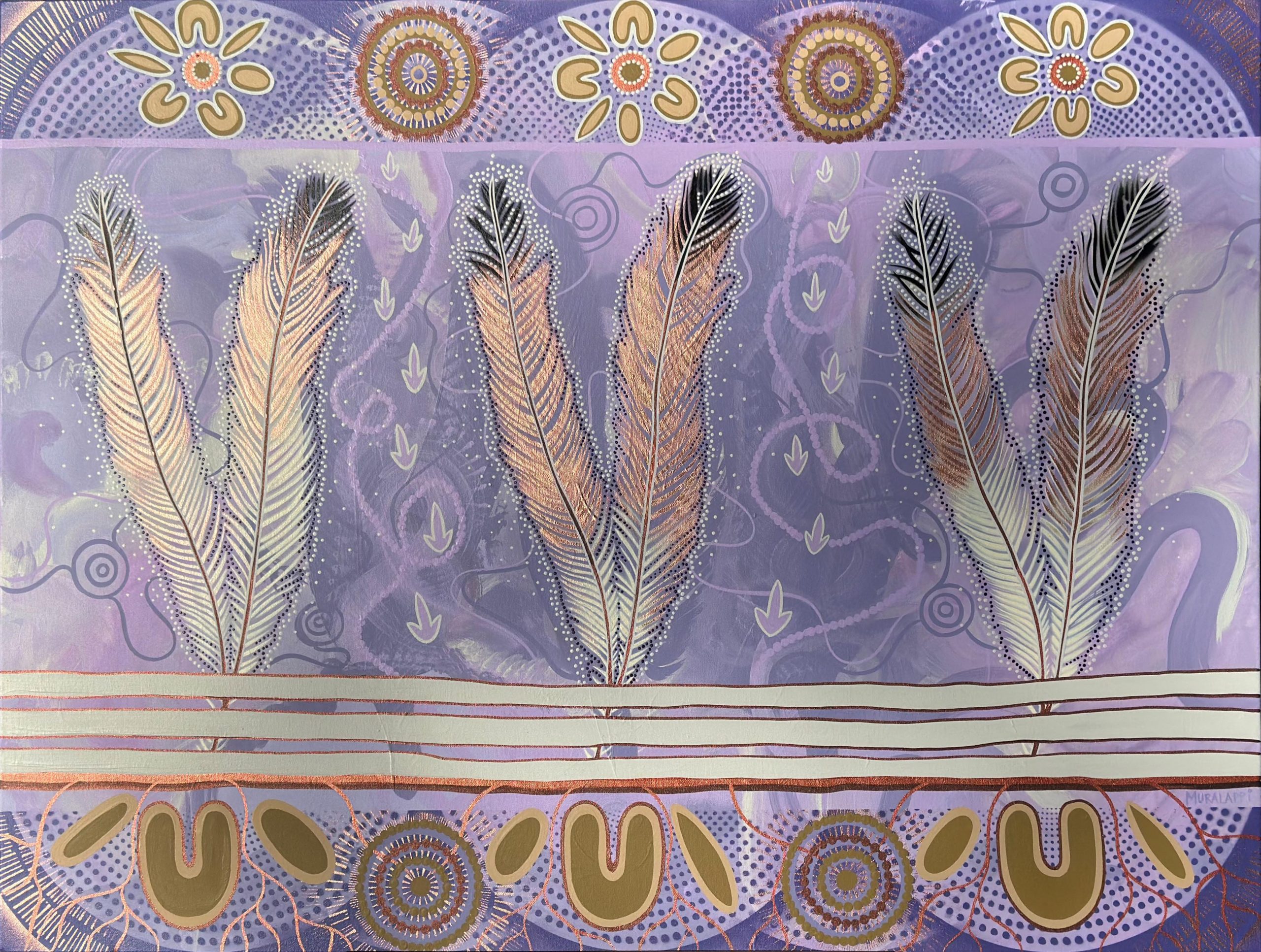 Jessica Skeen
Grow Through the Scars
2023
acrylic on canvas
120 x 91cm
This artwork is inspired from the history of my people, in particular the stolen generation chapter. I reflected on what lessons came from such injustice. What I'm learning is this…
Self-discovery comes at what can sometimes feel like an
incomprehensible cost to us and our loved ones. Finding the light in the midst of the darkest moments can give us a chance to step up and discover who we really are. We must remember it's okay to be shaped by the pain but it's not okay to be defined by it. Throughout this uncomfortable and confronting process of personal growth, we will unearth immense amounts of strength and beauty that becomes visible if we keep pushing through.