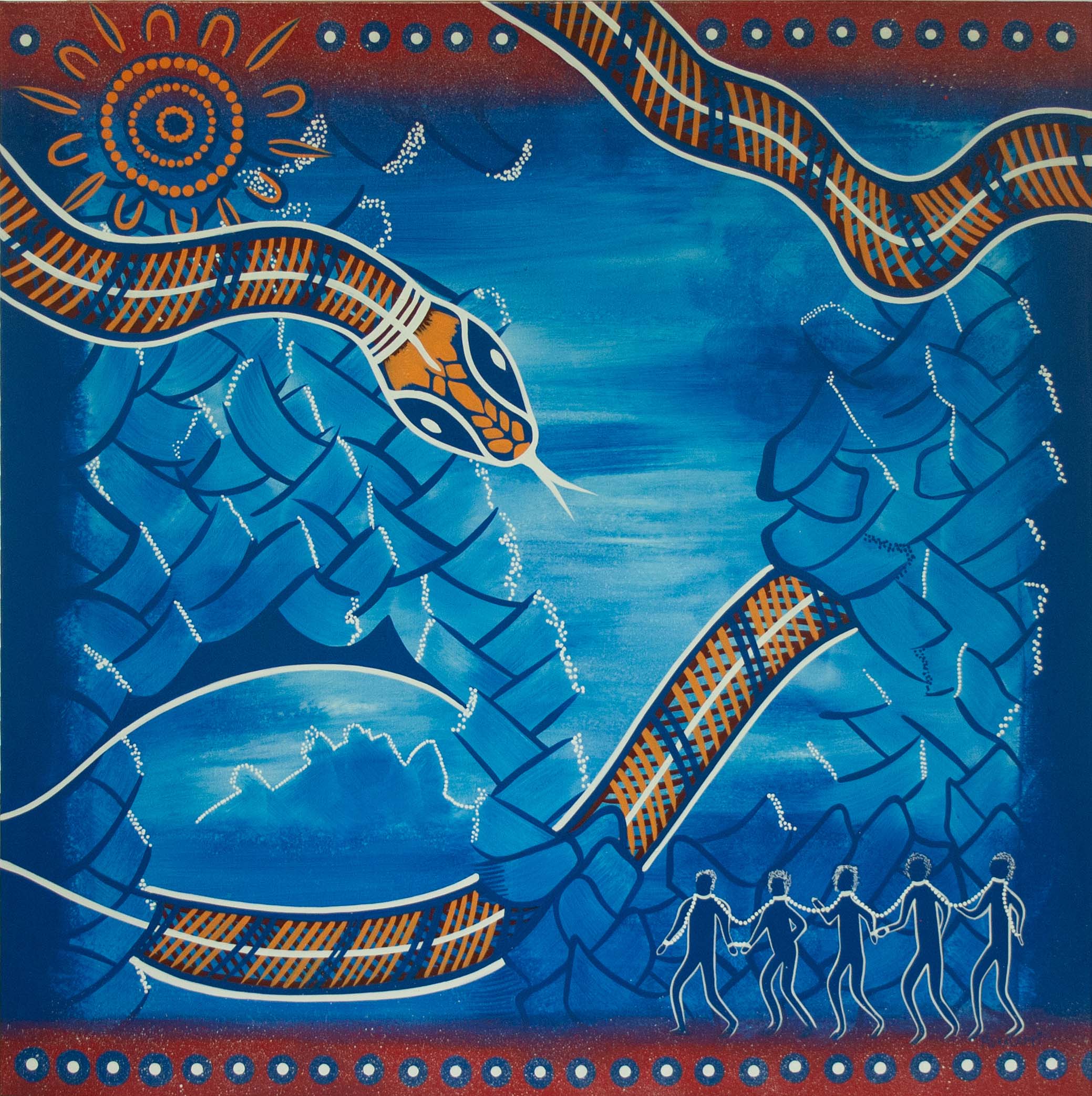 Jessica Skeen
Control
2023
acrylic on canvas
91 x 91cm
This artwork portrays the story of control. The
settlers fixated their vision on obtaining the land at
any costs. Not caring what action was needed to
make our land theirs. Much heartache, pain, trauma
and lose was felt as a result of these actions.
This level of control is something that has remained
unstable since its foundation was never meant to be.
Fortunately we have the backing of a higher source.
We know that a shift is taking place and our land
will be handed back to the original custodians of our
country.