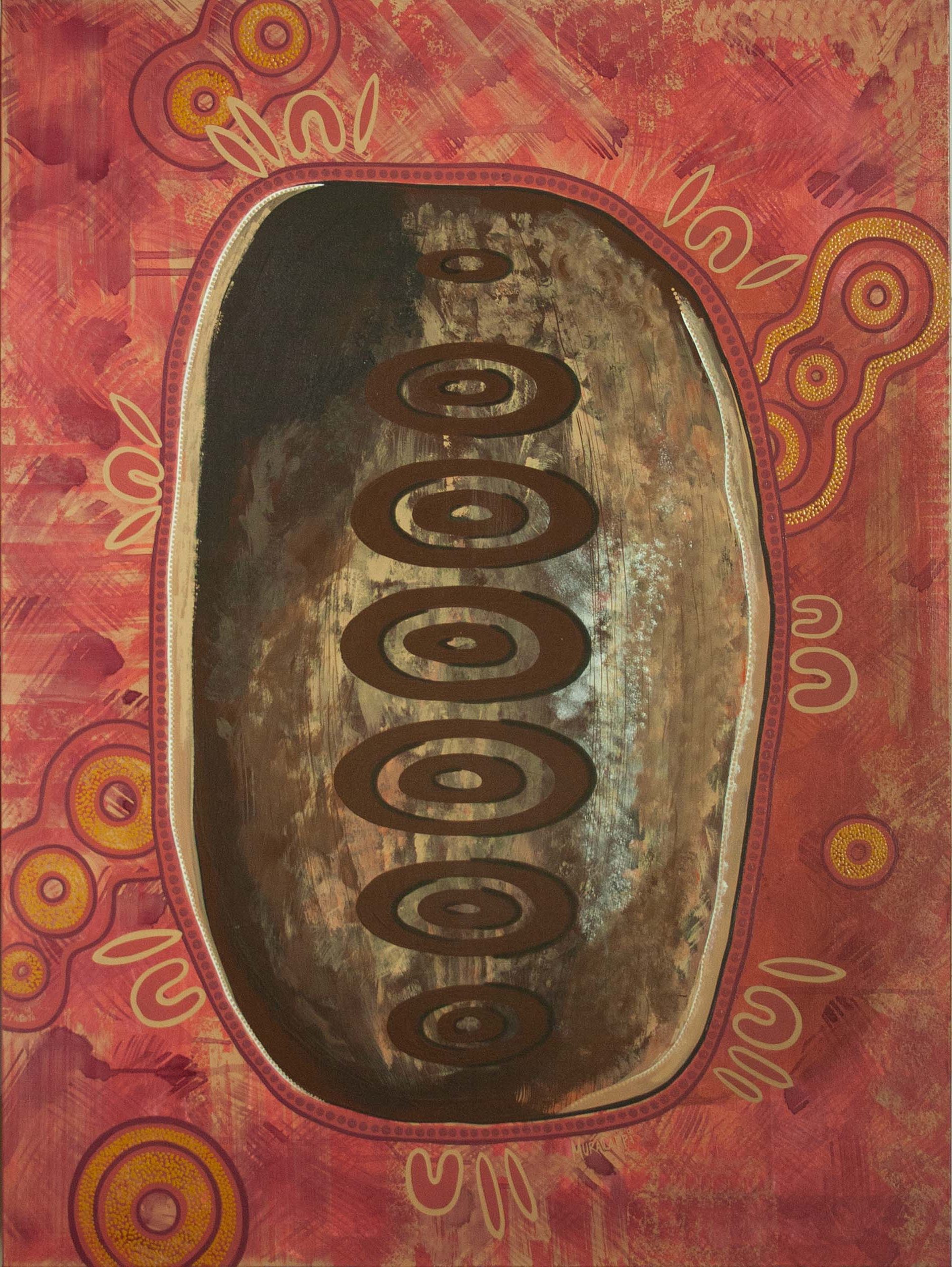 Jessica Skeen
Ancestors
2023
acrylic on canvas
121 x 94cm
This piece was inspired by tapping into what I
believe could have been the memories of the stolen
generation. I've painted an image of a Coolamon.
This is a tool used as a cradle or baby carrier. Other
uses also include bush tucker gathering purposes.
The Coolamon is my representation of the nurturing
spirit of our women and the powerful role they play
in Family life. As a result of the stolen chzz ildren the
connection that many of our ancestors had with their
young ones was cut off and scared beyond repair.
The sadness and trauma continue to ripple on over
to the next generation that walks behind.
Within this piece you'll notice family symbols
around the outside of the coolamon. This signifies
support felt from a distance. Also, the oval rings
on the inside of the coolamon symbolise the
intergenerational trauma. Both of these feature
number 7. This number signifies the thought of
complete perfection. If left untouched our people
would have continued to prosper and our country
would be in prime condition.