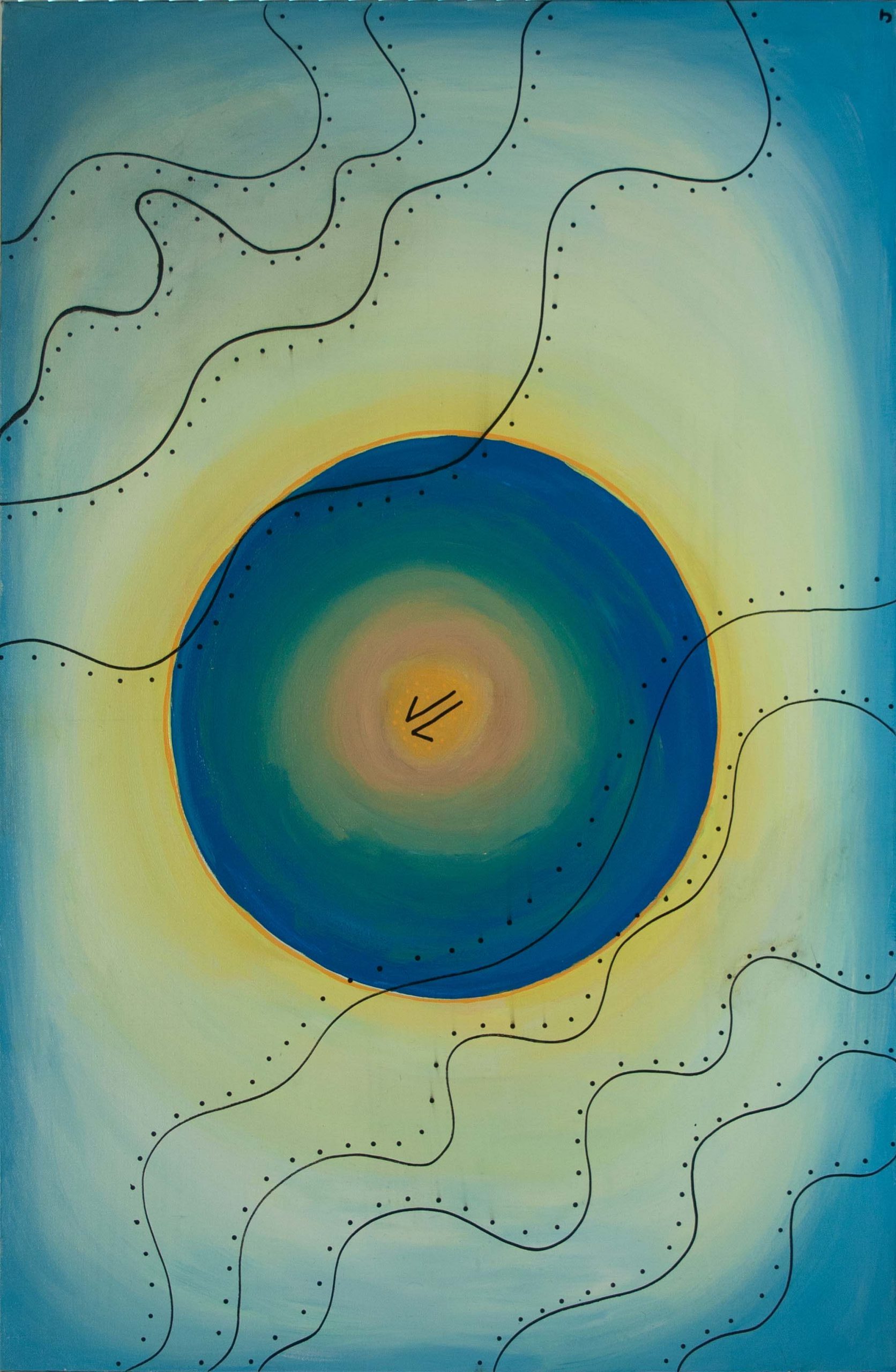 Jemma Stewart
Expanse
2023
acrylic on canvas
91.5 x 60cm
"Expanse" is a painting that represents the vastness
and ongoing beauty in aboriginal culture, and sacred
land. Before colonization, Australia was mainly
vast bushland and desert, with sacred places and
animals. This painting is a reminder and appreciation
of the places and animals that were protected by
ancestors. The kangaroo track was used in this
painting as a symbol of Australian wildlife, both
extinct and not extinct. The linework used in this
painting represents the culture and different mobs
around Australia, and the colors and shapes used
represents the land, water, and sun that provide life
and resources.