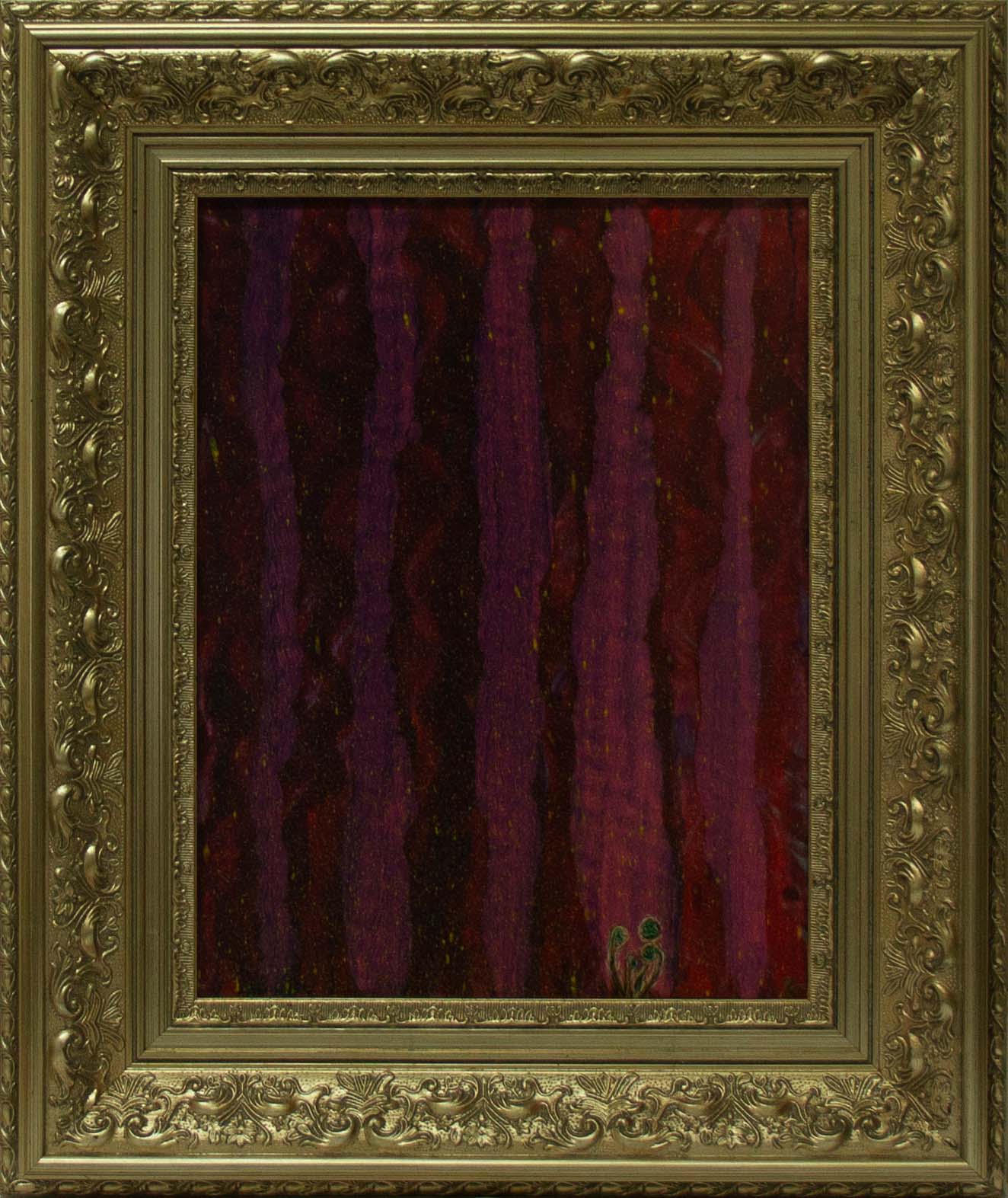 BIRRUNGA WIRADYURI
Wiiny
2023
acrylic on canvas
68 x 56cm
This piece tells the story of fire and regrowth and
was inspired by the word Growth. In the context of
colonisation, I've presented the difference between
the eurocentric perspective of fire as damaging
and/or negative whereas we embrace fire as a key
element of the health of Country, of the germination
of native species and of ceremony. I've shown fire
and airborne embers as a feature of the background
as well as scars which represent other aspects
of growth Culturally. There is also the 'ordeal by
fire' aspect in regard to the ongoing impacts of
colonisation. The little figure in the foreground is new
shoots of bracken coming up through the ashes after
a fire. This represents the resilience, determination
of us as Indigenous Peoples, continuing to adapt and
represent in the face of the impacts of colonisation.
It also represents our continued connection to
Country and commitment to protect Country. We
continue to be the new shoots of bracken that
resurface renewed after each wave of the firestorm
Wiiny of colonisation.