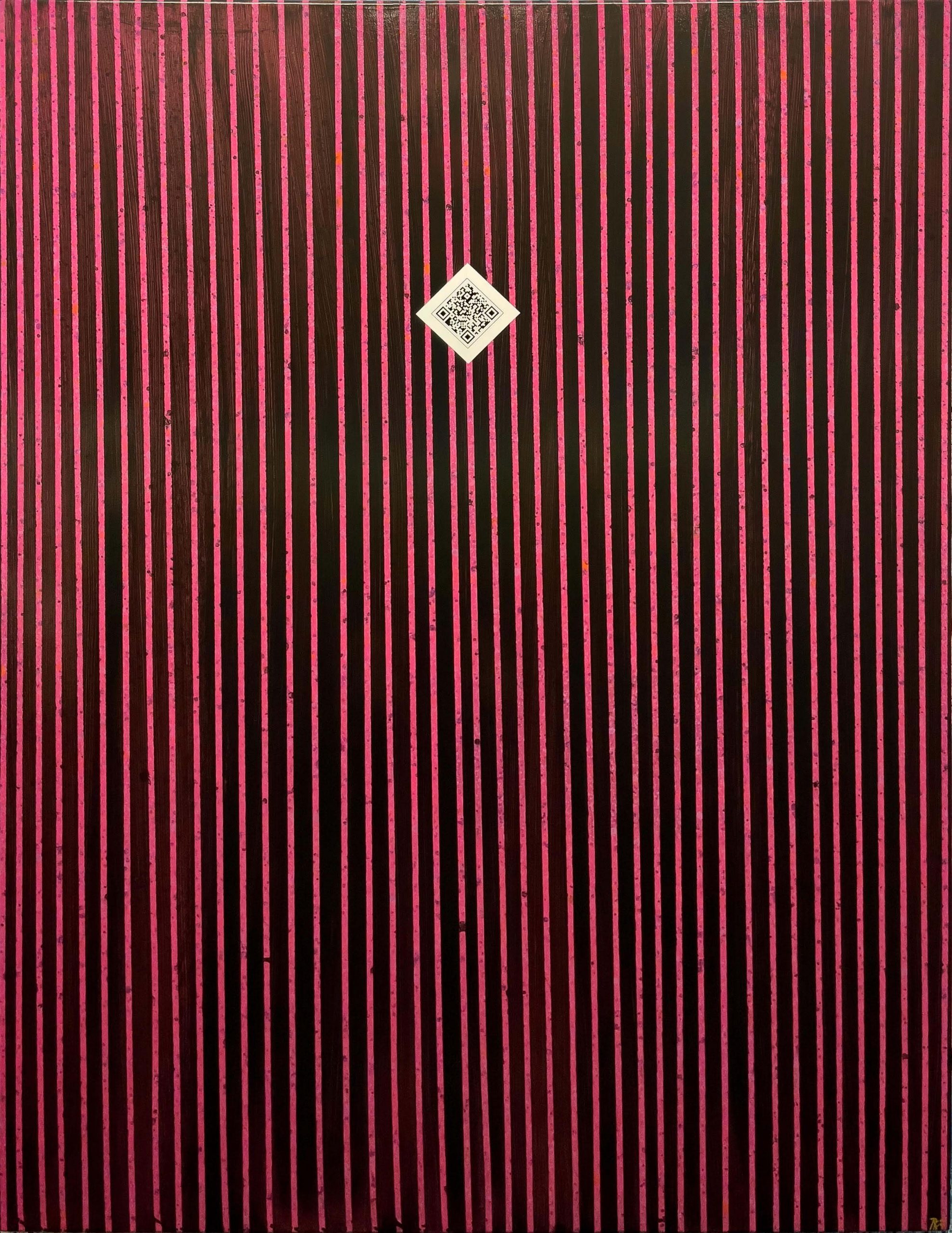 BIRRUNGA WIRADYURI
Waanganha / Disruptor (behind closed doors)
2023
acrylic and ink on canvas
122 x 91cm
'waanganha/disruptor 'behind closed doors is
thematically linked to the reality of DV being 'behind
closed doors'. The theme continues with the
realities of DV services needing to be located in
secure, secret locations requiring many firewalls for
the safety and wellbeing of those who serve as
well as those for whom domestic violence is a
reality. As such, I have presented a featurless piece
of QR code on a tangible firewall ie a canvas. The
audience accesses the QR code, thereby bypassing
the firewall via the camera in their smartphones,
tablets, laptops, smartwatches leading them to a
secure, safe, intimate and unique viewing opportunity
of the subject, Beck O'Connor and to the didactic/
story/rationale of the piece in cyberspace. When
the cyber interaction ceases, the audience is left
standing in front of the firewall once again with a
lived experience via the intangible.