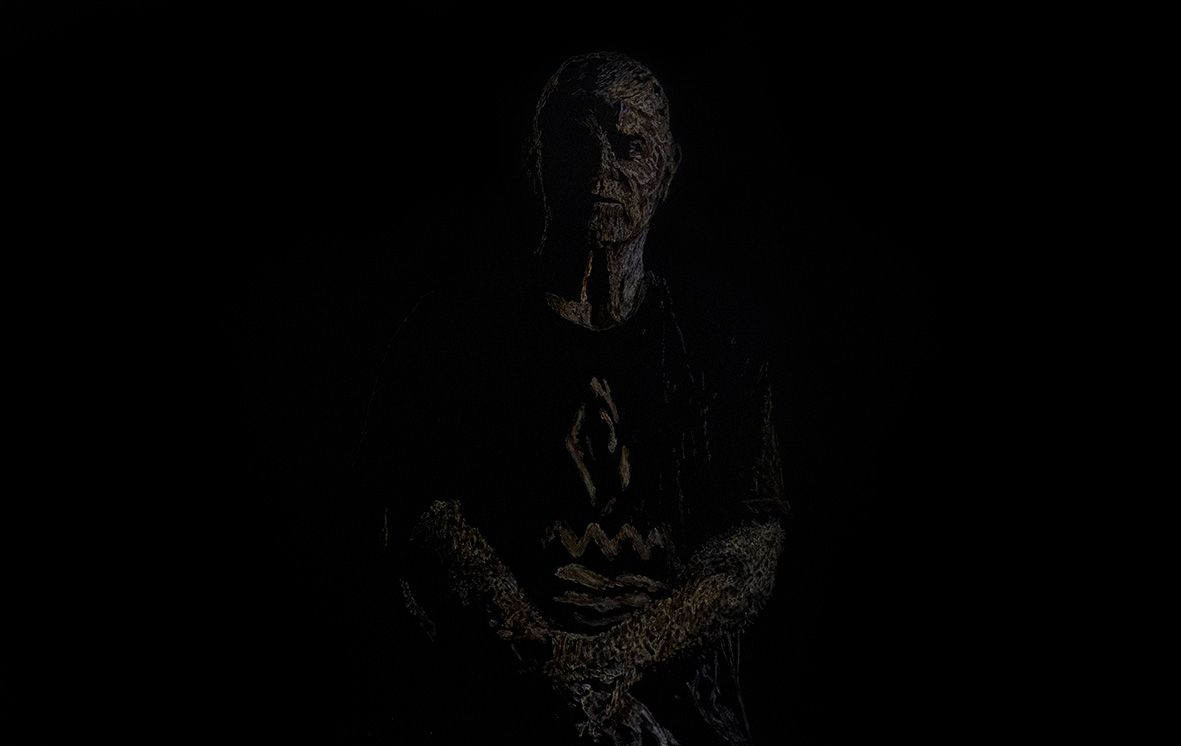 BIRRUNGA WIRADYURI
Garra
2022
acrylic on canvas
120 x 183cm
Brisbane Portrait Prize 2022 Finialist

Garra in Wiradyuri means 'being'.

This is me Culturally, who I really am, Wiradyuri, of Wiradyuri Ngurambang (Country) / Culture / Balumbambal (Ancestors) / Burbang (Ceremony) / Lore.

The work includes references to our Wiradyuri men's Diamond Lore; our Mountains; our 3 Rivers; our Plains; my personal Lore, Birrung (Sky) Lore; my Totem, Birrung (Sky); my family Lore, Story Telling; surrounded by our Central Lore, Yindyamarra (to do Slowly; to be Gentle; to be Polite; to Honour; to Respect) and by our sacred smoke moving counter clockwise around the edges of the canvas.

All of which informs, nurtures, supports and underpins my process of becoming.