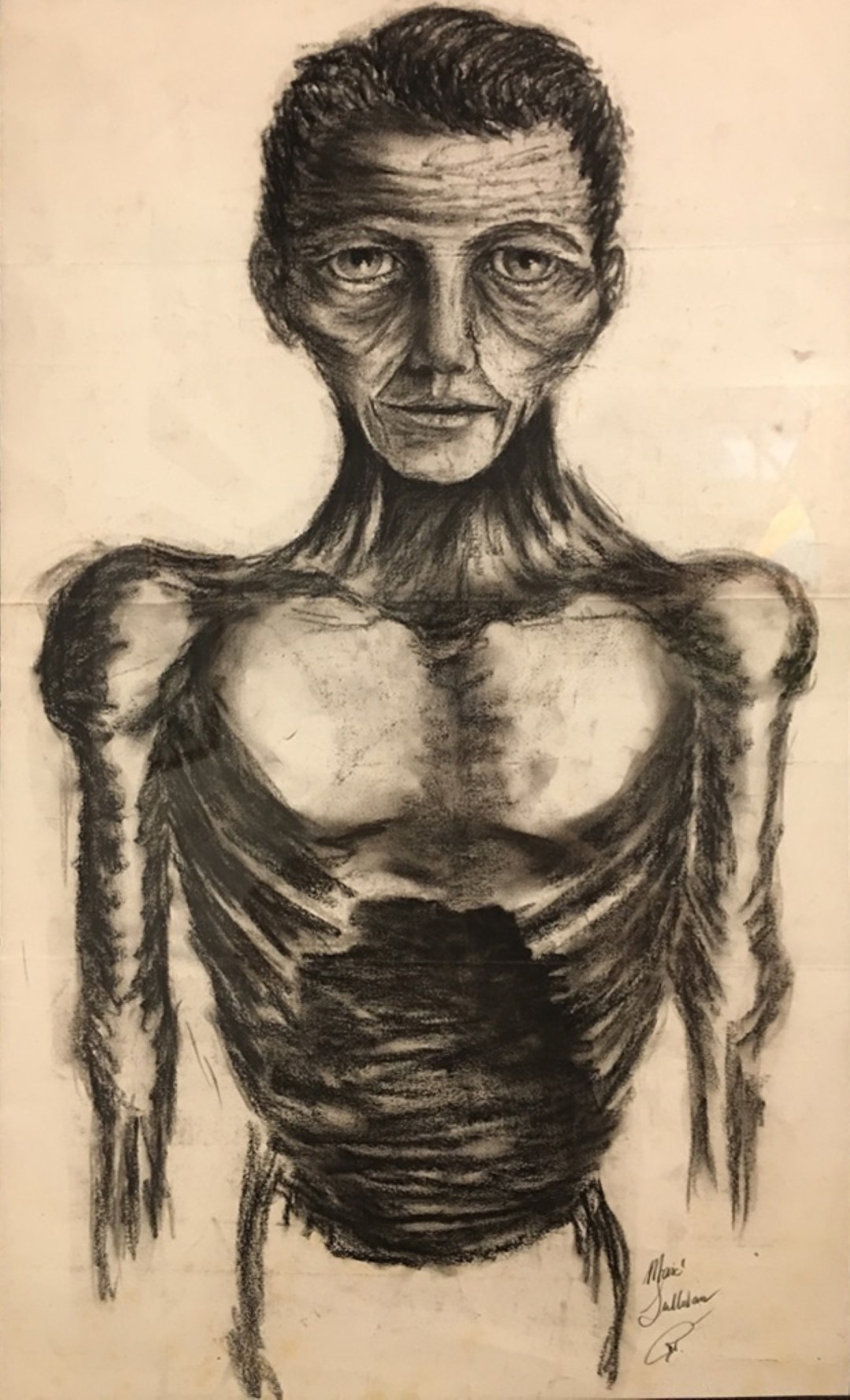 WAYNE WEAVER
Maxie Sullivan
Maxie was a long-term prisoner who was a trustee allowed to work outside jail.

He was told that if his family fixed his home for wheelchair access he would be allowed to go home. He was denied parole.

He asked me to sketch him. After three hours he became unwell and was taken to the infirmary. He died the next day.

This is why the portrait is unfinished.