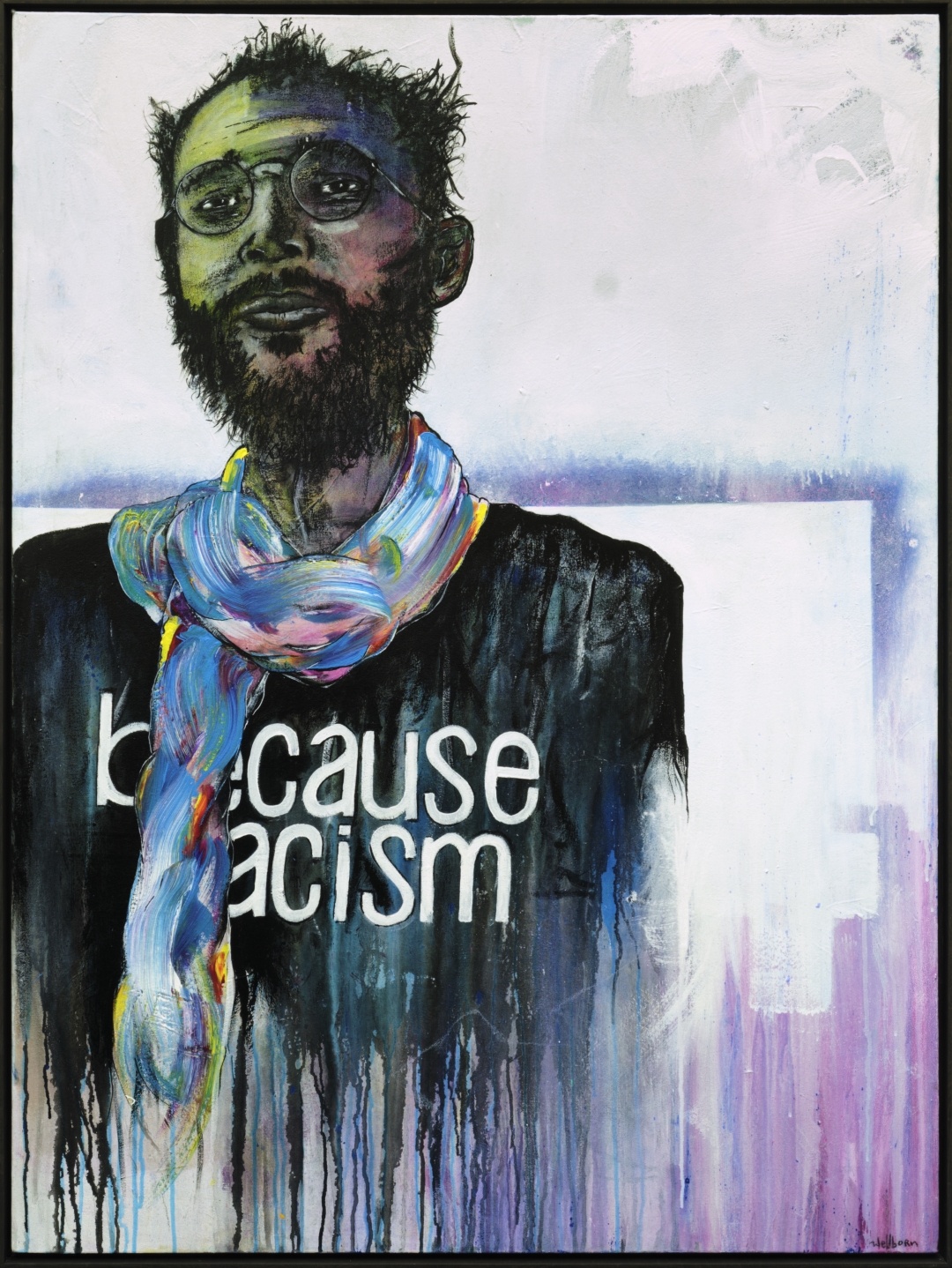 WELLBORN
The man with the Rainbow scarf
2022
mixed media on canvas
130 x 110cm
2022 Archibald Prize Submission | Subject: Jonathan Sri

Jonathan Sri is a Queensland Greens Councillor for the Brisbane City Council, representing The Gabba Ward.

He has graduated university with a Bachelor of Laws (Hons) and Bachelor of Arts majoring in Journalism, and Aboriginal and Torres Strait Islander Studies from The University of Queensland.

Jonathan is also a well-known front man in his active stands against social injustice.

When it came to exploring the wonderful and unique world of Jonathan Sri, I stumbled across a story which I thought perfectly encapsulates the impact that mainstream media can have in clouding a seemingly positive message with other agendas which may not mean to cause harm, but has very negative impacts on the underlying story.

My motivation for painting Jonathan comes from the recent injustices felt by the immigrants detained in Brisbane City, as well as the countless Aboriginal deaths in custody.

As these are national issues and ones of great social concern, we often find the mainstream outlets focusing more on the trivial nature of a story rather than the underlying issues.

The title of the piece refers to a phrase used within media outlets to often trivialise a greater message.

For me, this piece aims to highlight how media uses trivial symbolism to overshadow a greater message of justice and unity.

The "rainbow scarf" symbolises mainstream society's attempt to hide the glaring issues that we as a community face.