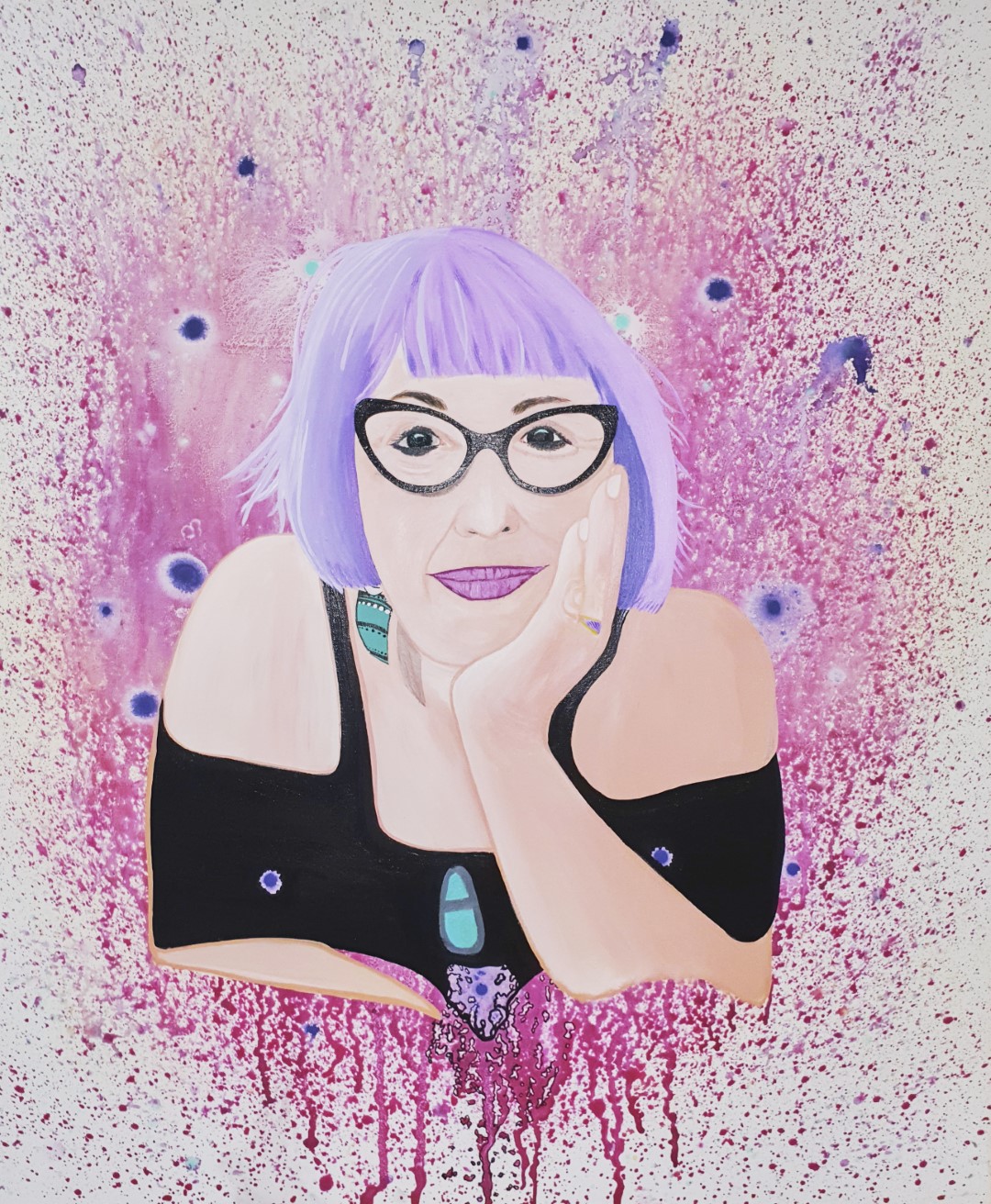 STEVIE O'CHIN
Suzanne Goodchild
2022
acrylic on canvas
122 x 101cm
2022 Archibald Prize Submission | Subject: Suzanne Goodchild

Suzanne Goodchild is a Romani woman, born in Ipswich, Eastern England.

Suzanne is the CEO of Birrunga Gallery, located in Brisbane's CBD.

I've had the pleasure of working closely with Suzanne over the last 2 years and have witnessed her dedication not just to her business, but the Art industry in general.

Suzie is a very caring woman and the support she as given me through this time has been tremendous.

I view her as a mentor, confidant and someone I'd like to emulate in the business world.