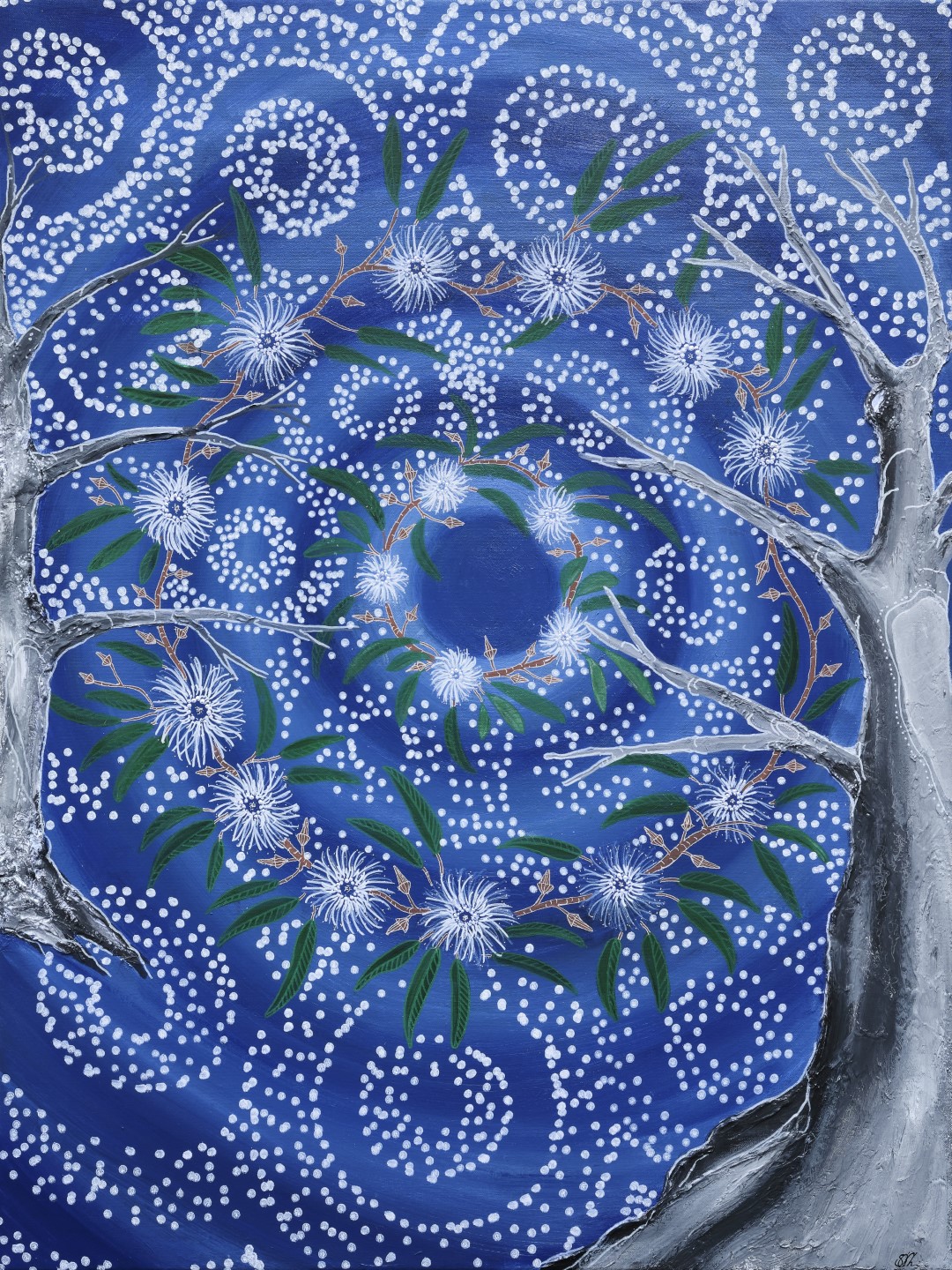 STEVIE O'CHIN
Strength
2021
acrylic on canvas
102 x 76.5cm
Topic: Strength

The river red gums have stood strong and proud along the Murray River at Swan Hill, the place of my birth.

The roots of these trees were used to make boomerangs and other artefacts because of their strength.

It also represents my families strength; standing strong and proud, growing and branching out with time.

To me, this tree represents my strength and the red gums strength is a testament to their longevity and are known to live up to 500 to 1000 years.