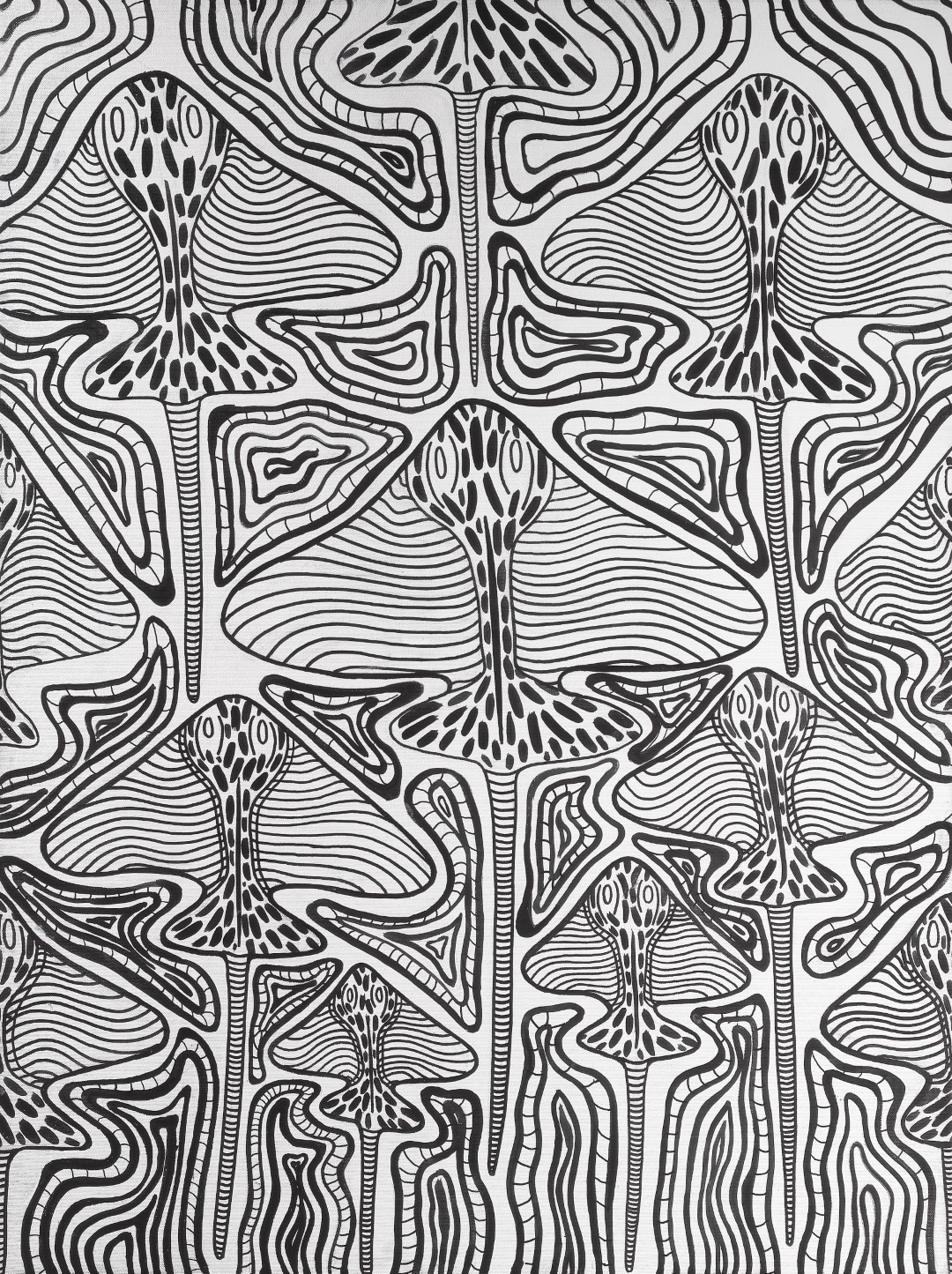 STEVIE O'CHIN
Stingrays
2021
acrylic on canvas
102 x 77cm
Stingrays were not just an important part of my ancestor's traditional food.

Their barbs could be used as a knife to cut meat and their skeletal remains were used for fashioning spearheads.

This painting is about a group of stingrays I saw swimming in the shallows while walking along Kings Beach.

The lines on the stingrays represent the way they undulate their bodies like a wave glimmering in the sunlight.