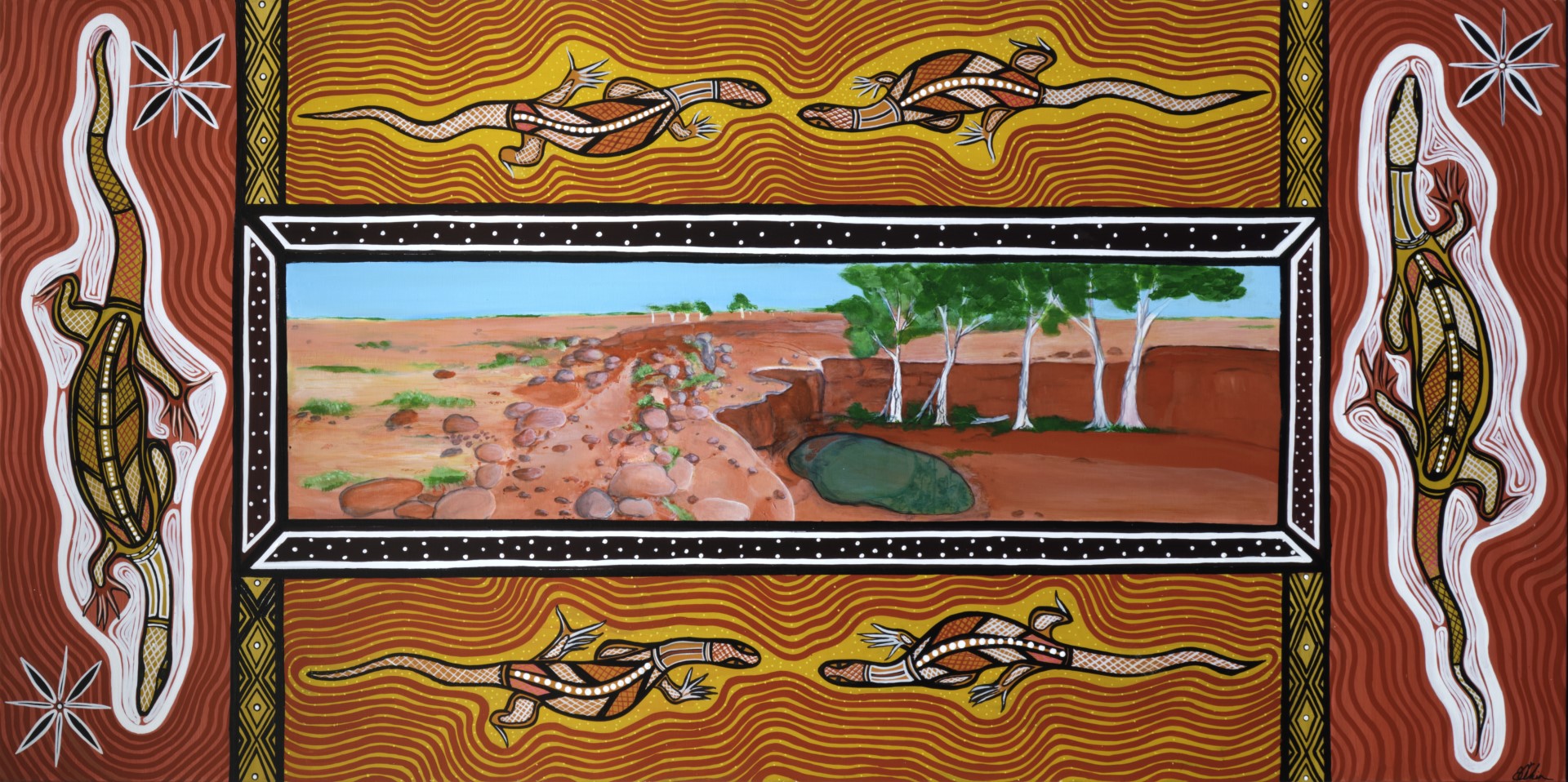 STEVIE O'CHIN
Skull Hole
2022
acrylic on canvas
91 x 184cm
2022 Wynne Prize Submission | Skull Hole, QLD

Skull Hole is a waterhole below a cliff formation in Bladensburg National Park, just a short drive from Winton, Queensland.

My Grandfather was born on this Country and belongs to the Koa (Guwa) tribe of this area.

To the Koa people, Skull Hole is a place of great sorrow for being the site of a massacre through the colonial period of the late 1800s.

Although it is a place of great sadness, my motivation in painting this place is to pay my respects and try to capture the absolute beauty of its landscape.