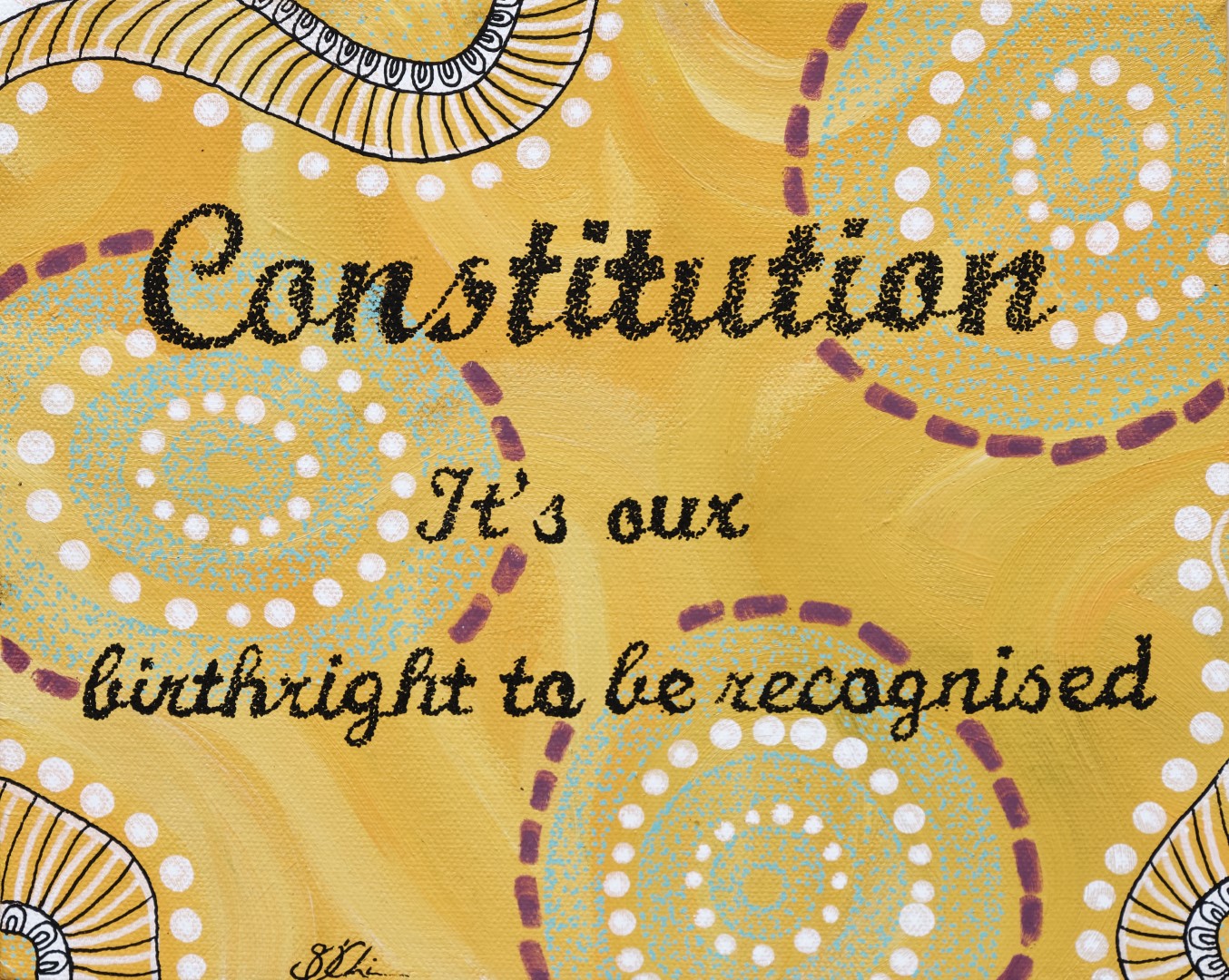 STEVIE O'CHIN
Priority
2021
acrylic on canvas
20.5 x 26cm
Topic: Priority

Australia has moved forward in leaps and bounds in regard to the treatment of First Nations Peoples; From the 1967 referendum, 2007 Closing the Gap campaign, to Kevin Rudd's 2008 formal apology to Indigenous Australians for past hurts.

Over 100 years since the Constitution was first drafted, why are our politicians still refusing to include us?

We were born to this country and we share our birthright with open arms to all.

Being recognised in the Constitution is only a priority, it is necessary to illuminate racism and to feel historically part of this nation.