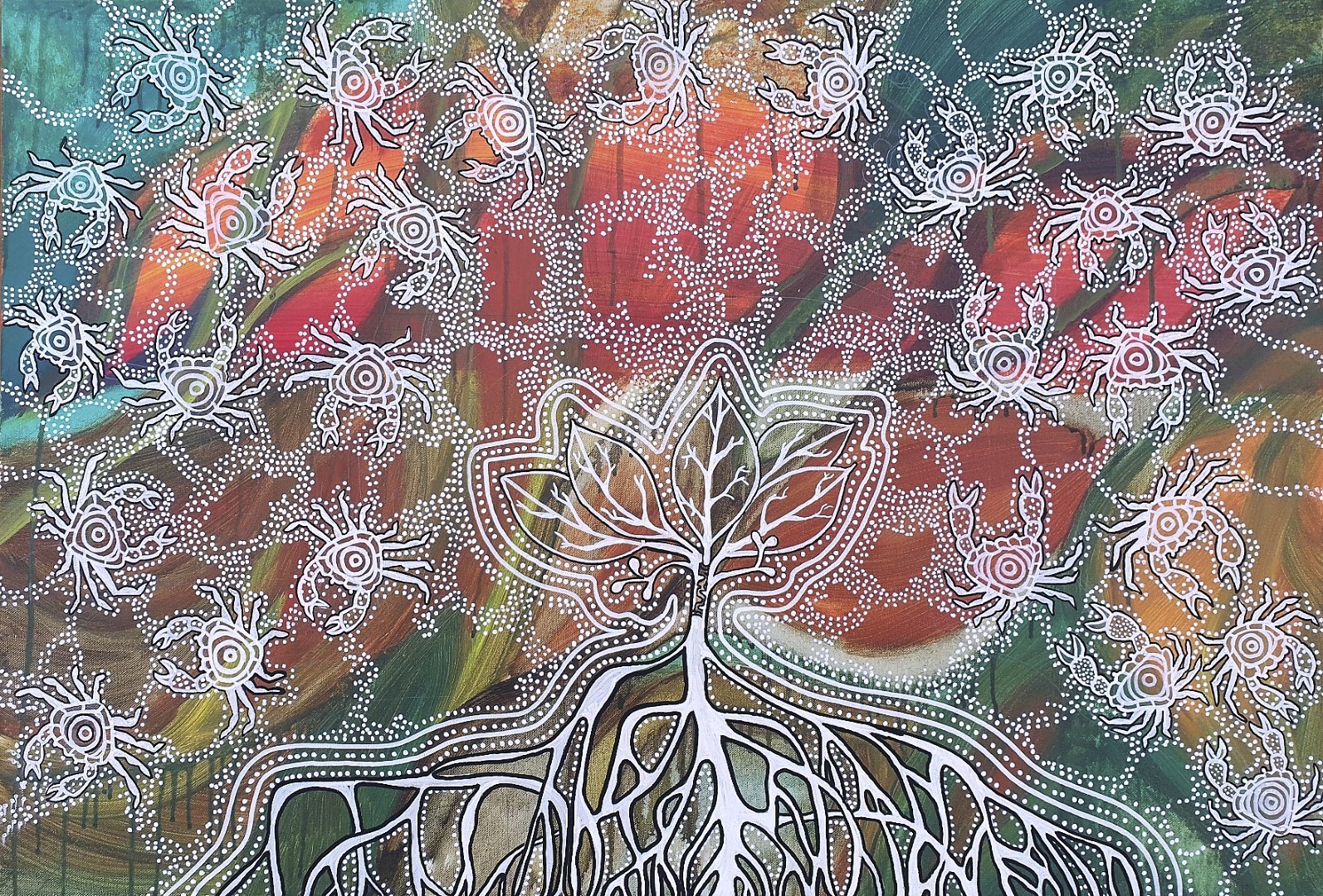 STEVIE O'CHIN
Pelican Waters
2021
acrylic on canvas
61 x 61cm
This painting represents the mangrove ecosystem on Pelican Waters; the background represents the colours of the land, sea and sand.

Soldier crabs can be seen scurrying with busyness around the mangroves, making small balls of white sand.

The dots symbolise the mounds they leave behind once burrowed into the sand.