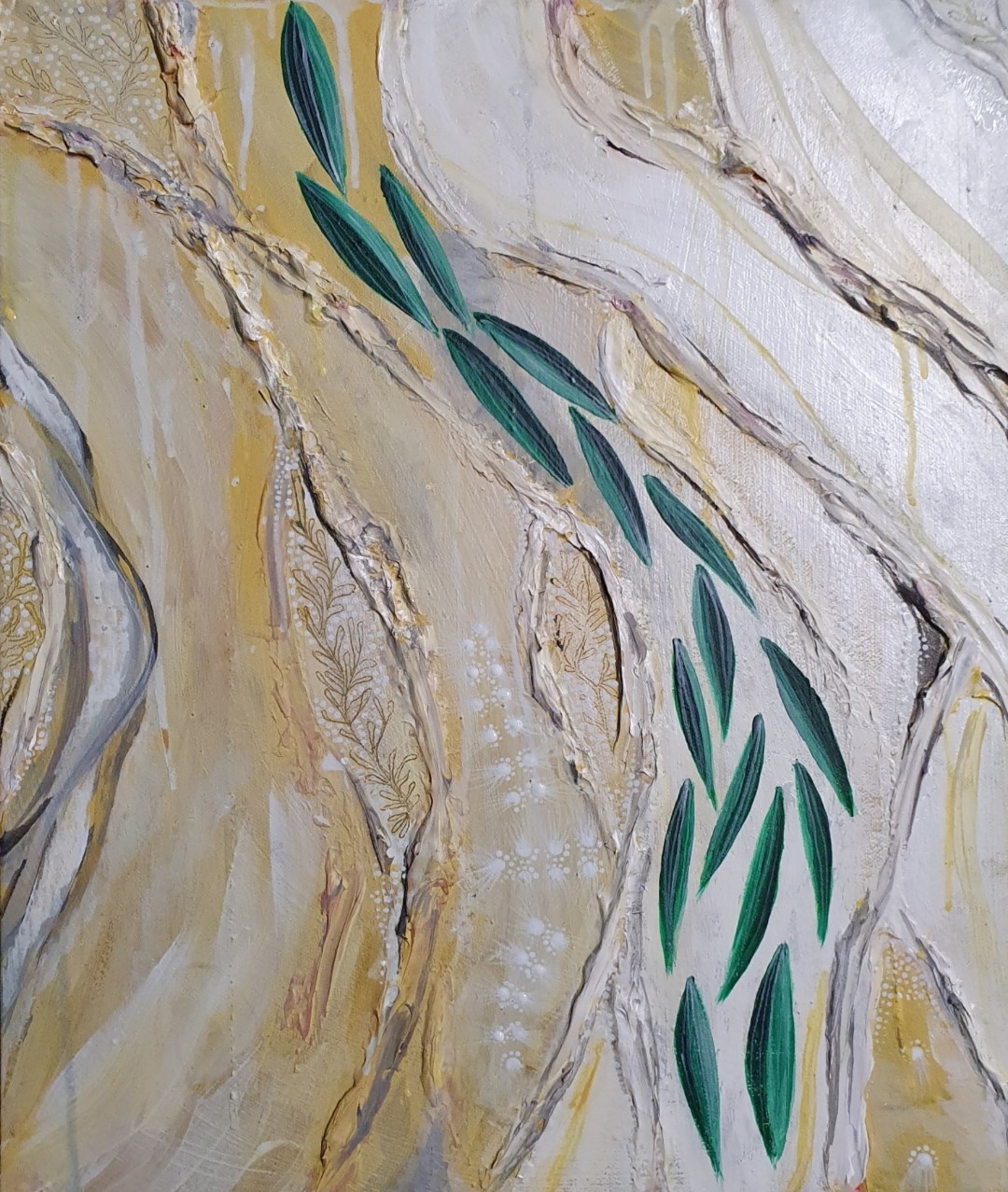 STEVIE O'CHIN
Paperbark Tree
2021
acrylic on canvas
153 x 51cm
Driving through parts of the Sunshine Coast, I saw many Paperbark swamps.

Paperbark had many uses for my people, they were once used as shelters that kept the rain out, soft bedding that kept you warm and dry, and the oil that's found in the leaves was used as antiseptic for medicinal purposes.

It was also soaked in water and used for wrapping and cooking food on hot coals
.
With so much uses, this tree was very significant to my people and was used daily.