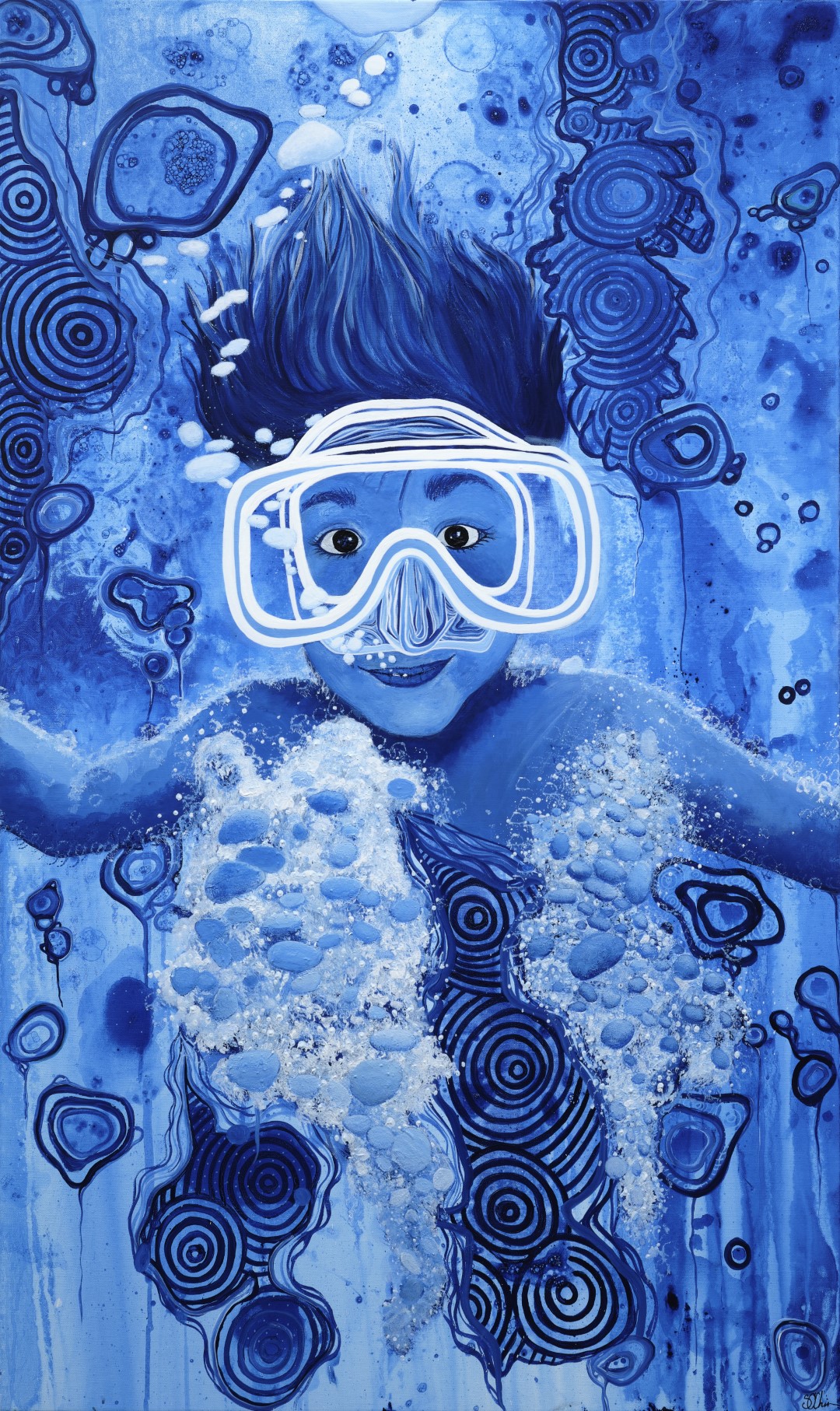 STEVIE O'CHIN
Living with ADHD
2022
acrylic on canvas
160 x 91cm
2022 Sulman Prize Submission

Attention Deficit Hyperactivity Disorder (ADHD) is a chronic condition that doesn't discriminate, affecting all ages and races.

I've witnessed first-hand the effects of this condition and the havoc it creates on those diagnosed and their families. Swimming is said to aid with relaxation and can help to improve the moods of people suffering with ADHD.

I chose to paint my nephew, who suffers from this chronic condition, as I have seen these changes in him when he swims. Swimming is one of his favourite activities and he is benefitting greatly from it.

Levi, my nephew, has many connections to Country and is a descendant of the Kabi Kabi, Wakka Wakka, Koa, Yuin Nation and the Anangu people.