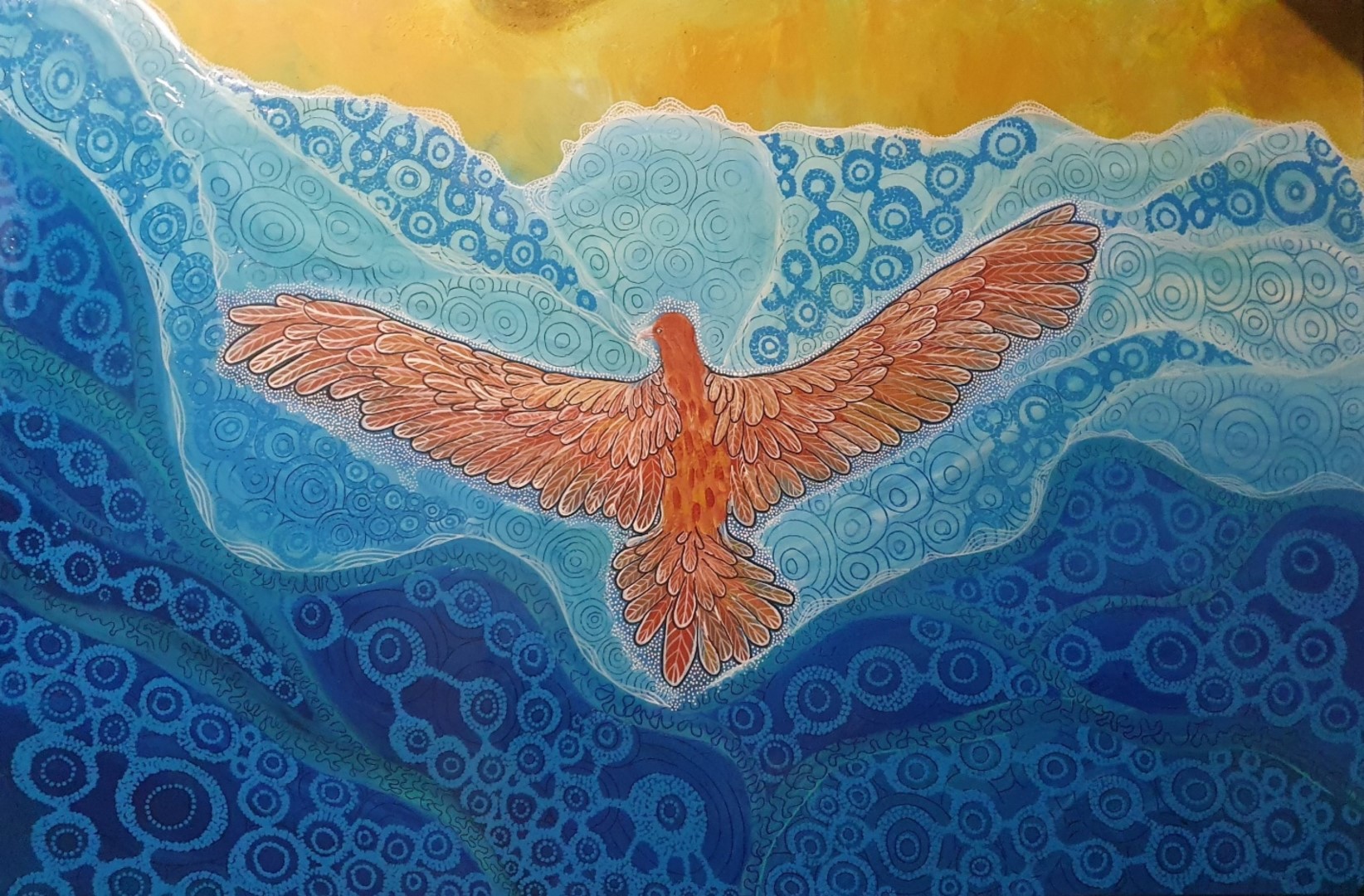 STEVIE O'CHIN
Eagle
2021
acrylic on canvas
120 x 184cm
While walking along Kings Beach, I looked to the sky and saw this eagle hovering above me.

I immediately wondered in awe of the views it sees and decided there and then that I would try and recreate this on canvas.

The blue circles represent the ripples and the wavy lines represent the ebb and flow.

The white dots surrounding the eagle represent the water dripping off after diving into the ocean for fish.